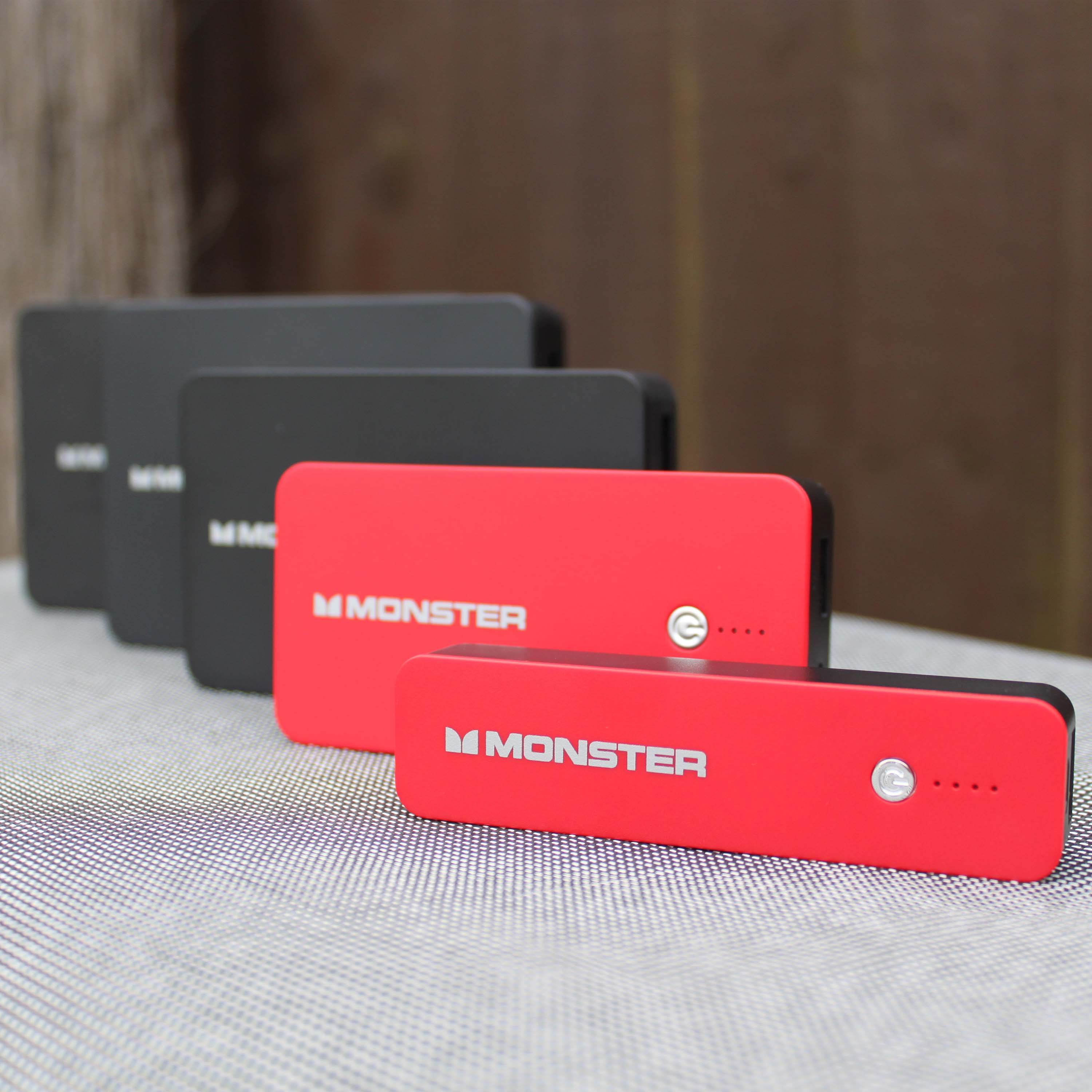 Multiple Capacities
The Monster PowerBanks are available in capacities from 2500mAh to a whopping 12,500mAh, giving you anything from a quick boost to several days worth of power. The smallest is no bigger than a small chocolate bar, and the largest still fits easily into a pocket or handbag.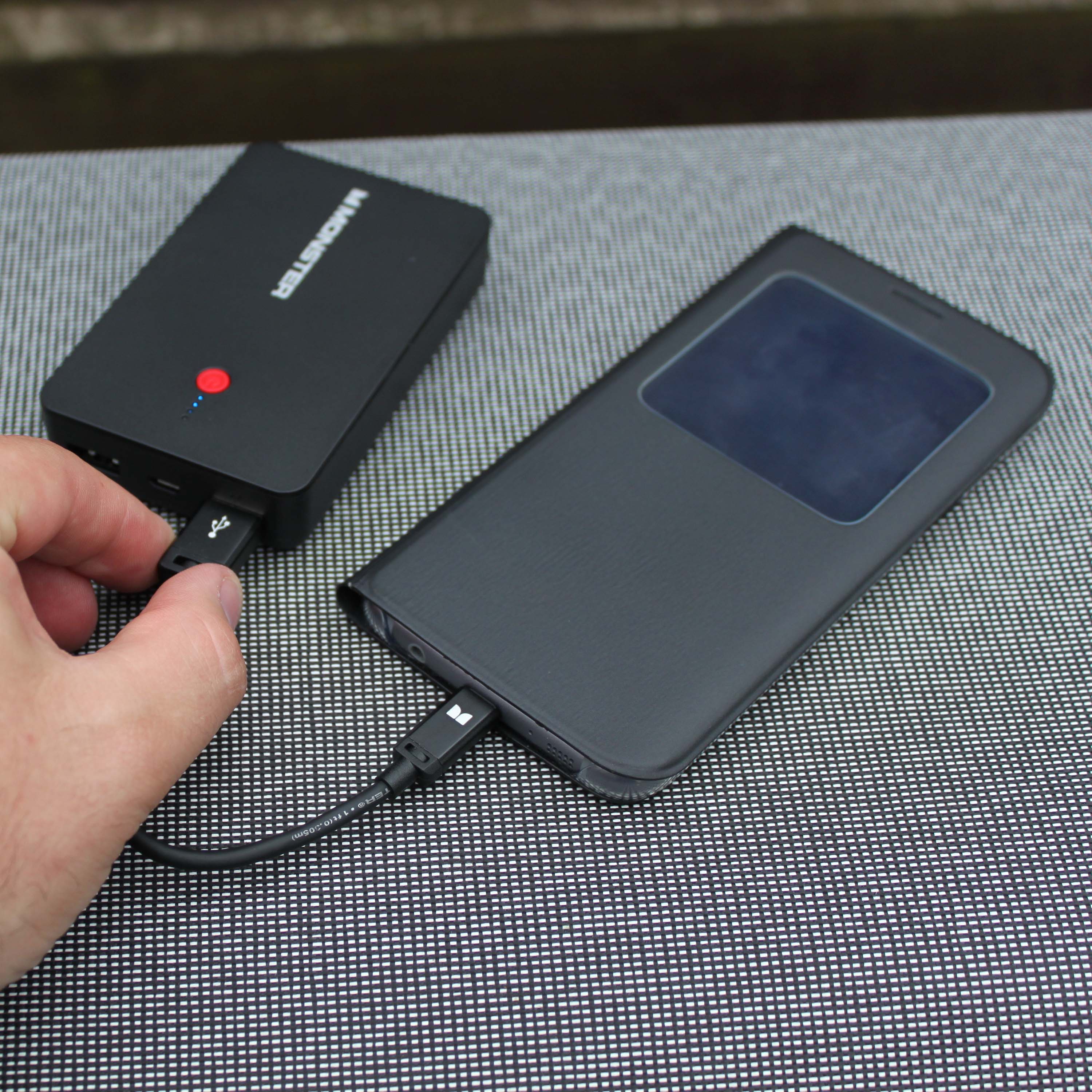 Rapid Charge
The PowerBank works with your device to actively manage how quickly it can be charged. For compatible devices, the PowerBank will charge far more quickly than usual, allowing you to get 60-80% of your battery back fast. It then works intelligently with your device to scale back the charge speed as you approach 100% to maintain the working life of your battery.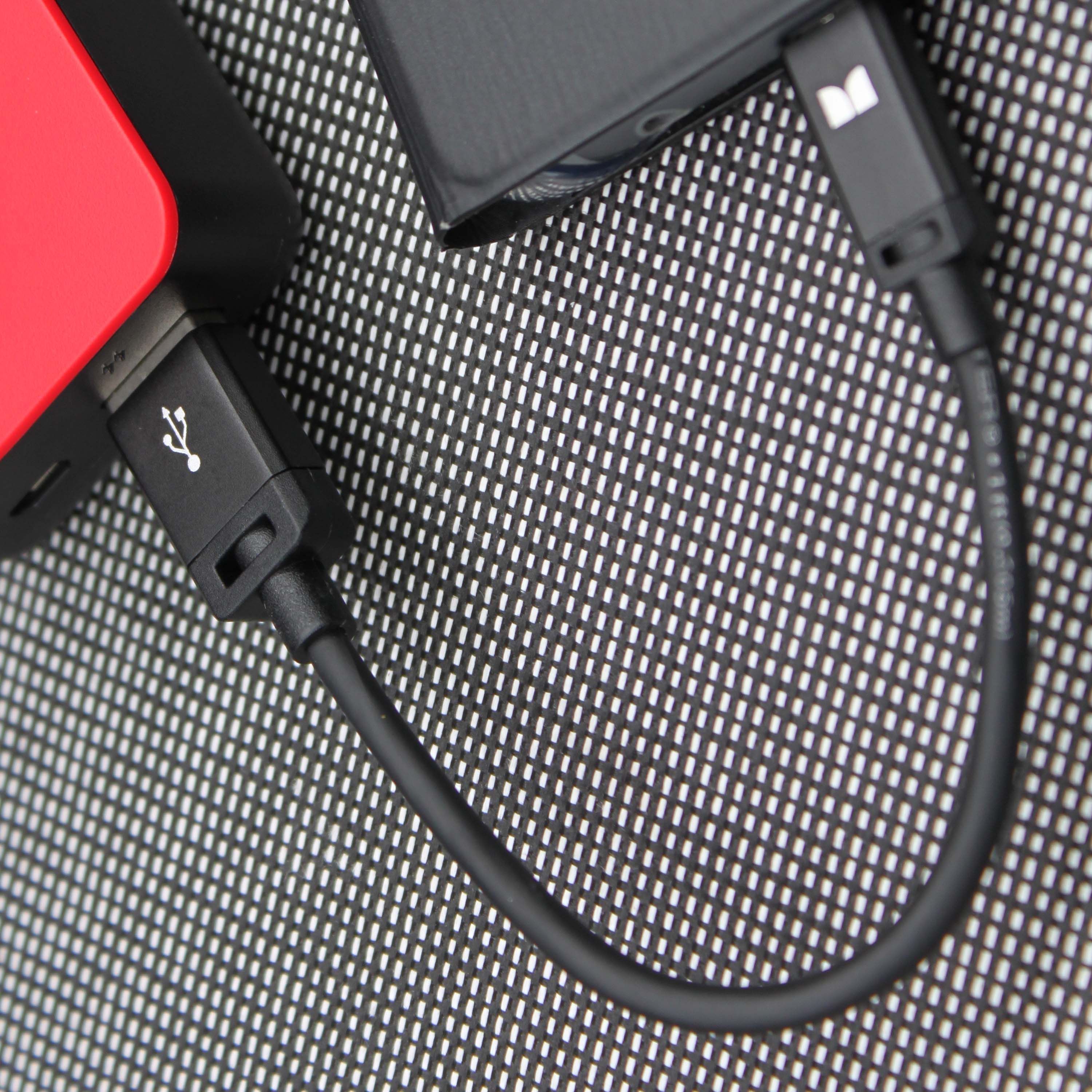 Detachable Charging Cable
For compatibiity with the maximum amount of devices possible, the PowerBank doesn't have a charge cable attached. You can then use your own cables for whatever devices you own. For convenience, we include a USB to Micro USB cable in the box, just in case you need to get going immediately.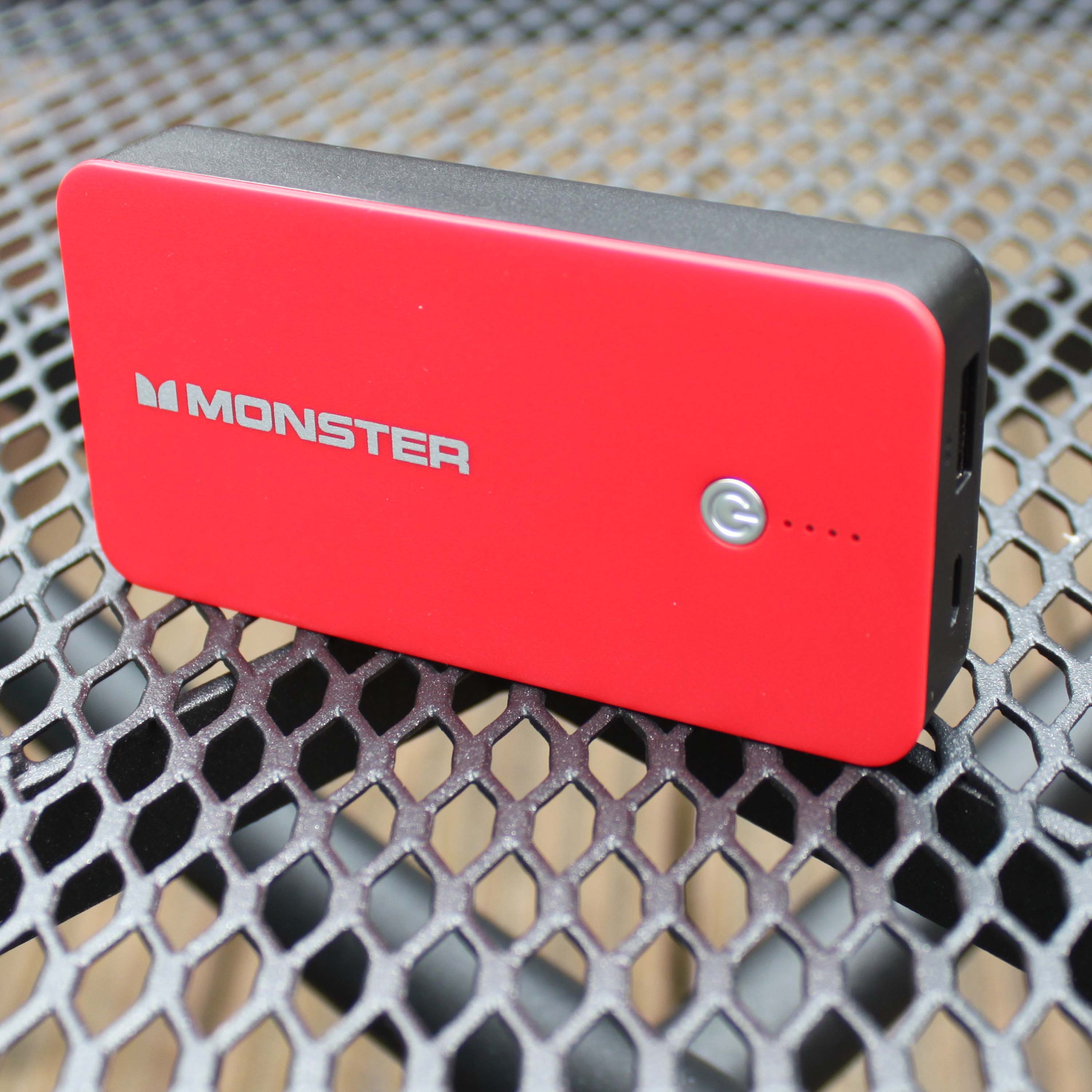 Multi-Device Compatibility
The PowerBank is compatible with any device that can be charged from a portable battery. Depending on the power output required, the Monster Powerbank supports all mobile phones, e-readers, tablets, smartwatches, fitness trackers, wireless headphones, cameras and more.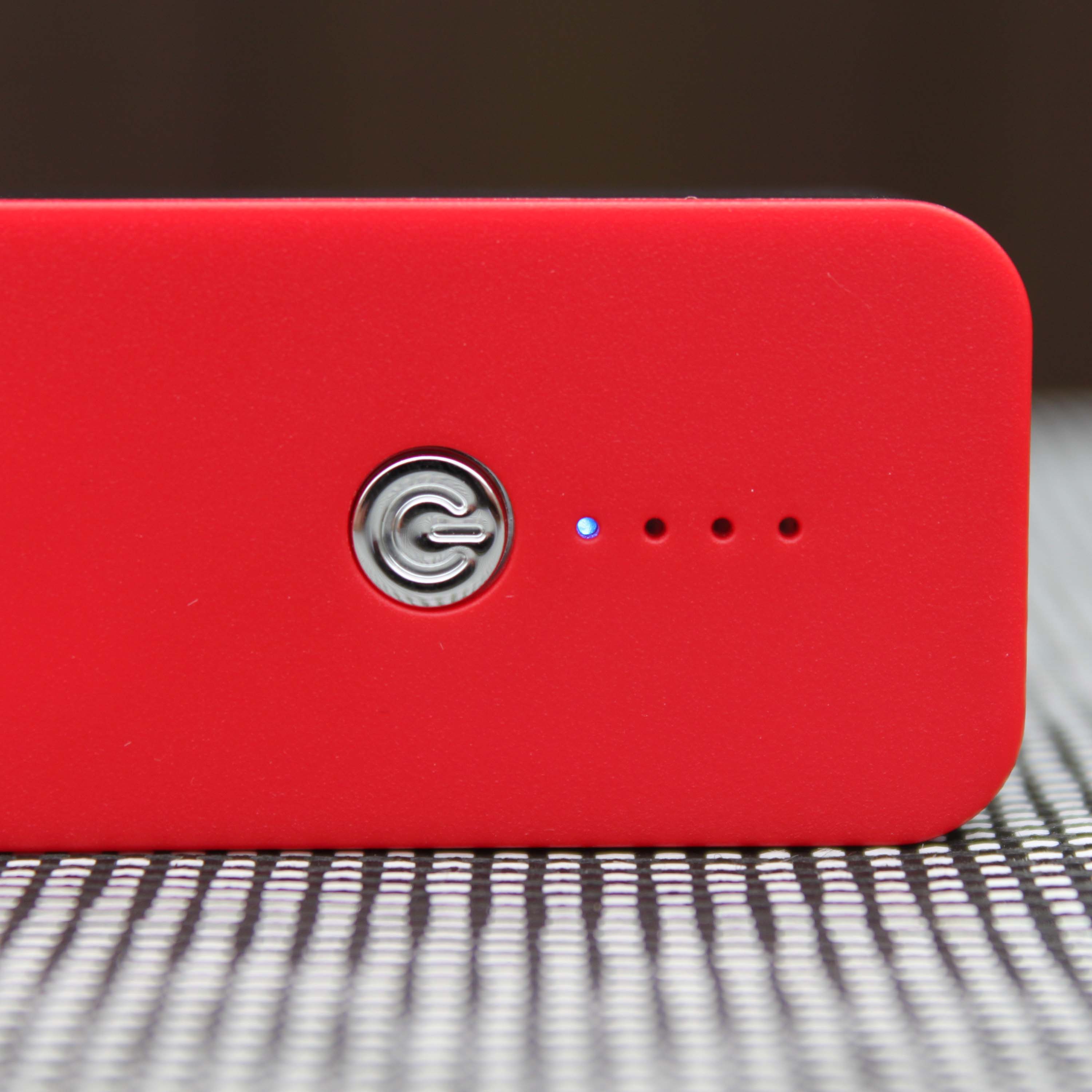 Visual Power Indicator
On the front panel of the PowerBank you will find 4 blue LEDs, which tell you how much juice is left. Keep an eye on these to tell you when you need to recharge your PowerBank.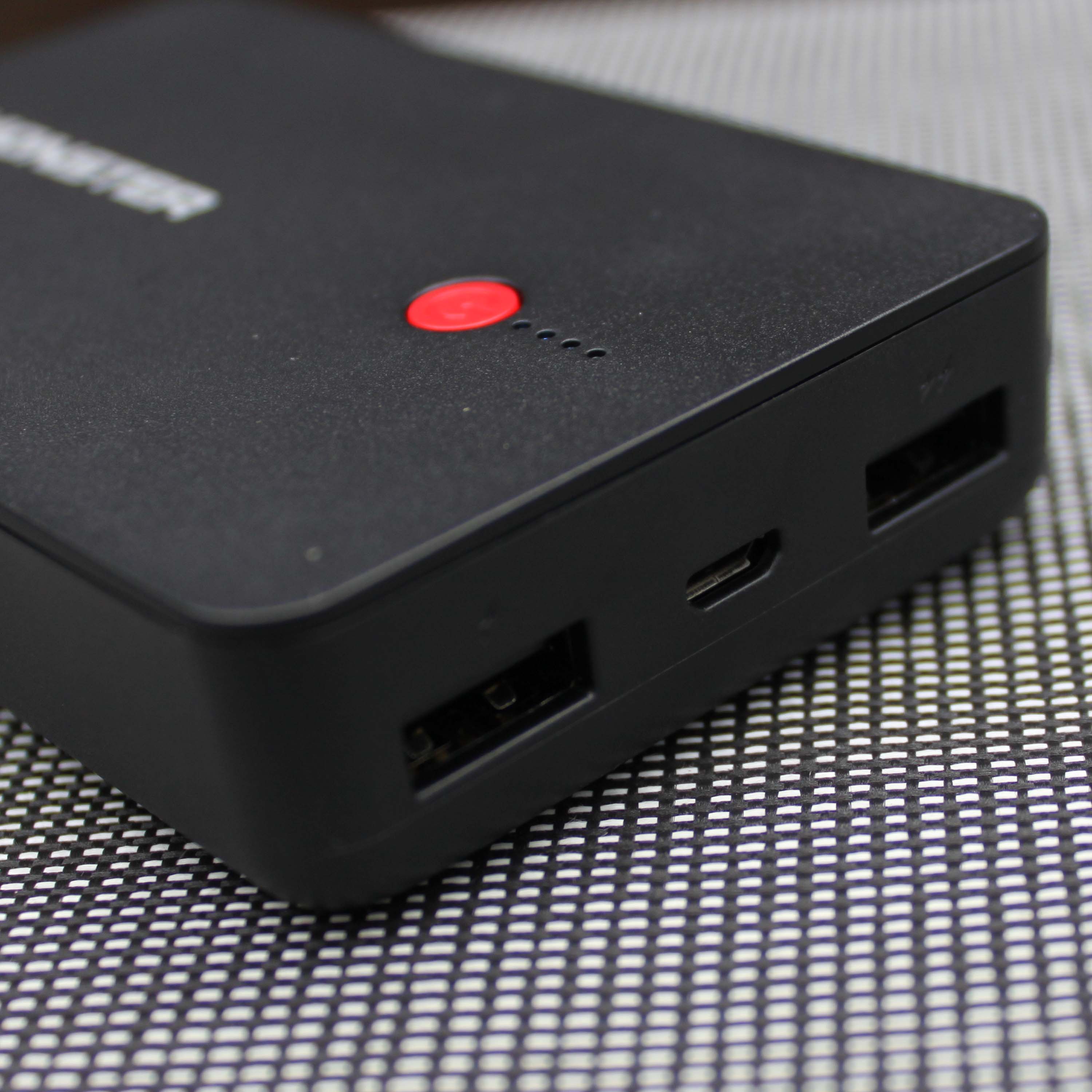 Multiple Outputs
Sometimes you have more than one device that needs power. Maybe you're camping for the weekend, maybe travelling on a long haul flight. The Monster PowerBank include two charging outputs on the 7500mAh, 10,000mAh and 12,500mAh options.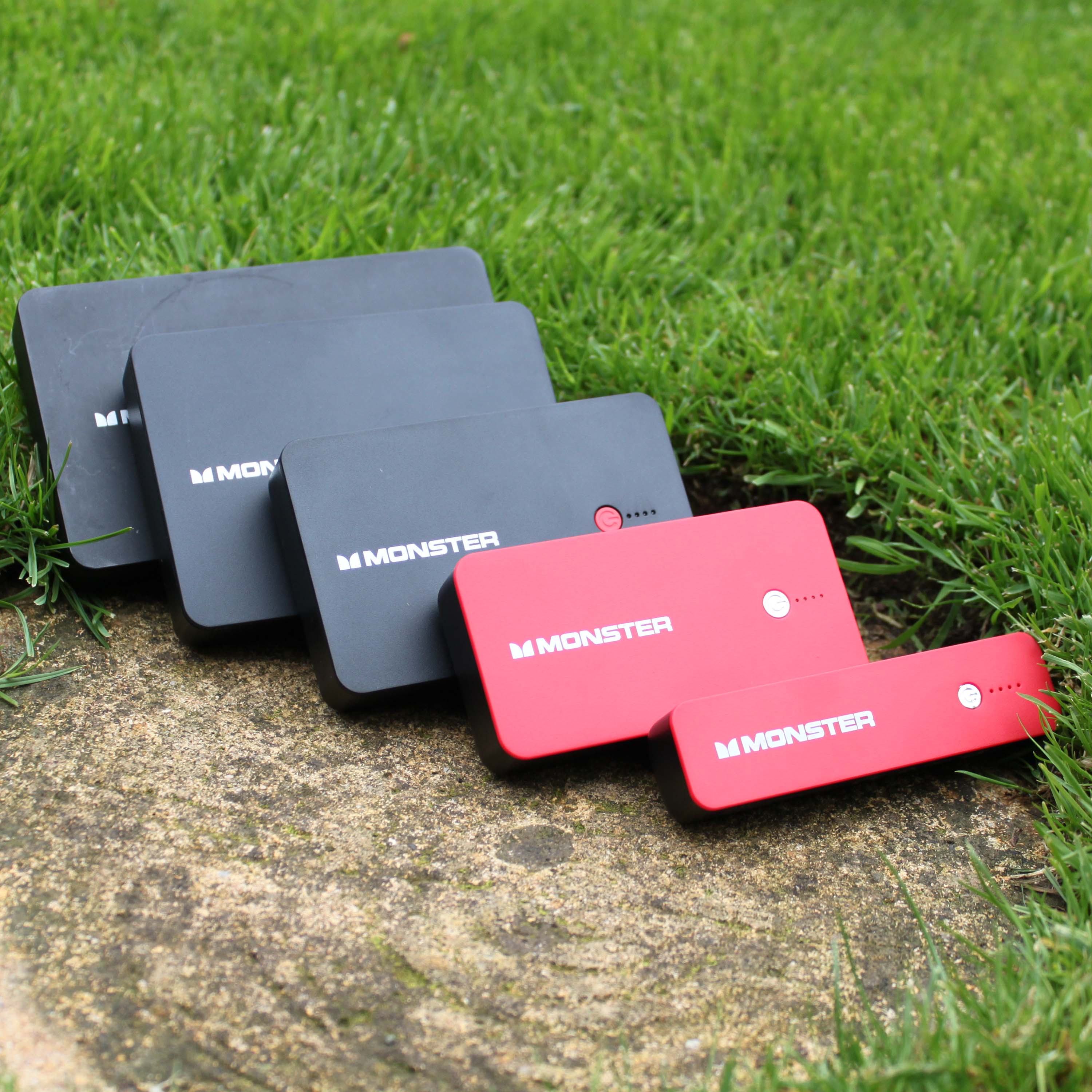 Specification Summary
Capacity to suit any situation, from 2,500mAh to 12,500 mAh
Rapid charging for compatible devices
Works with any device via USB output
Comes with Micro USB charge cable in the box
Visual power indicator LEDs to tell you how much power is left
Two charging outputs on 7,500mAh, 10,000mAh and 12,500mAh units
Available in 2 colours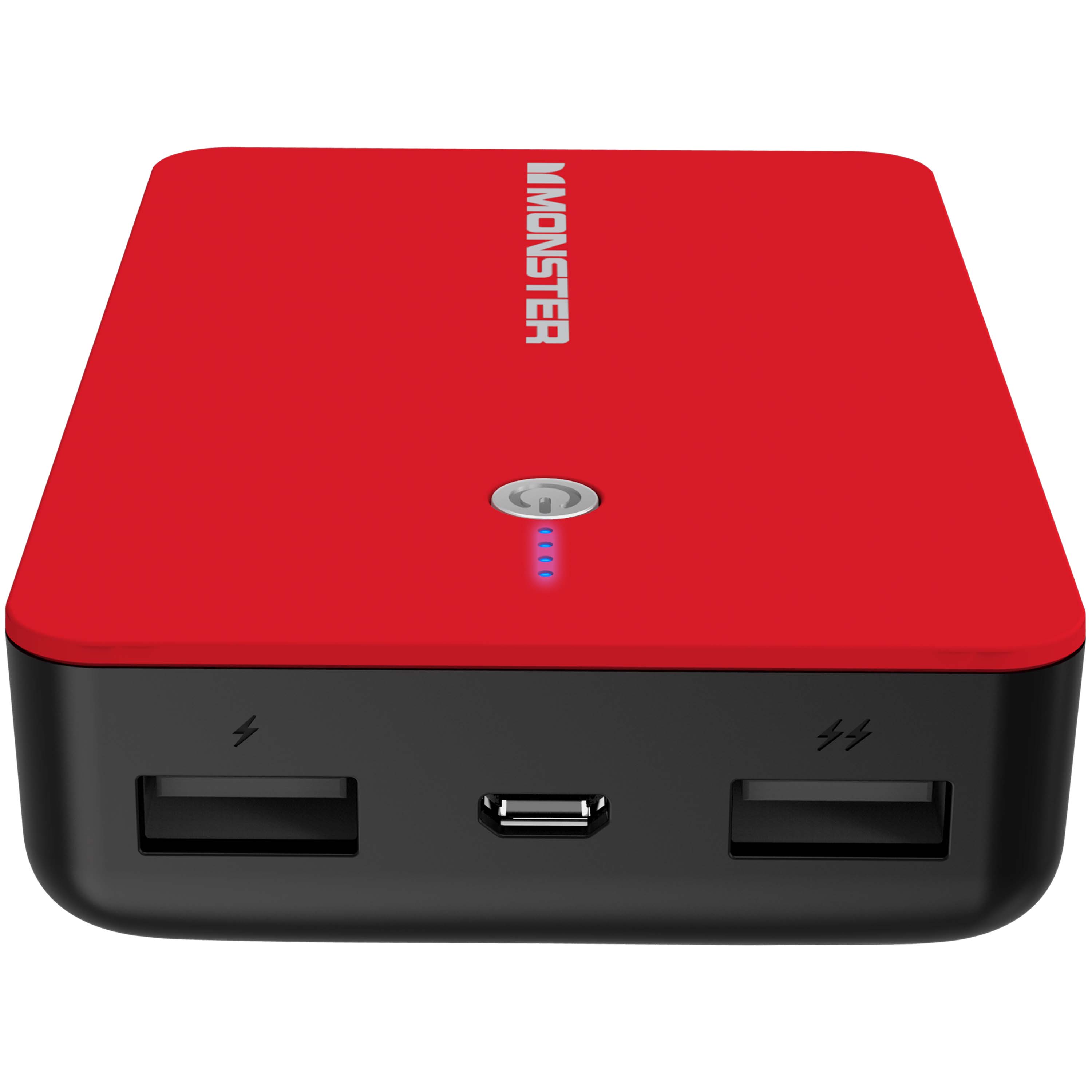 What's In The Box?
Monster PowerBank
6-inch Micro USB charging cable
Quick Start Guide
Warranty Information