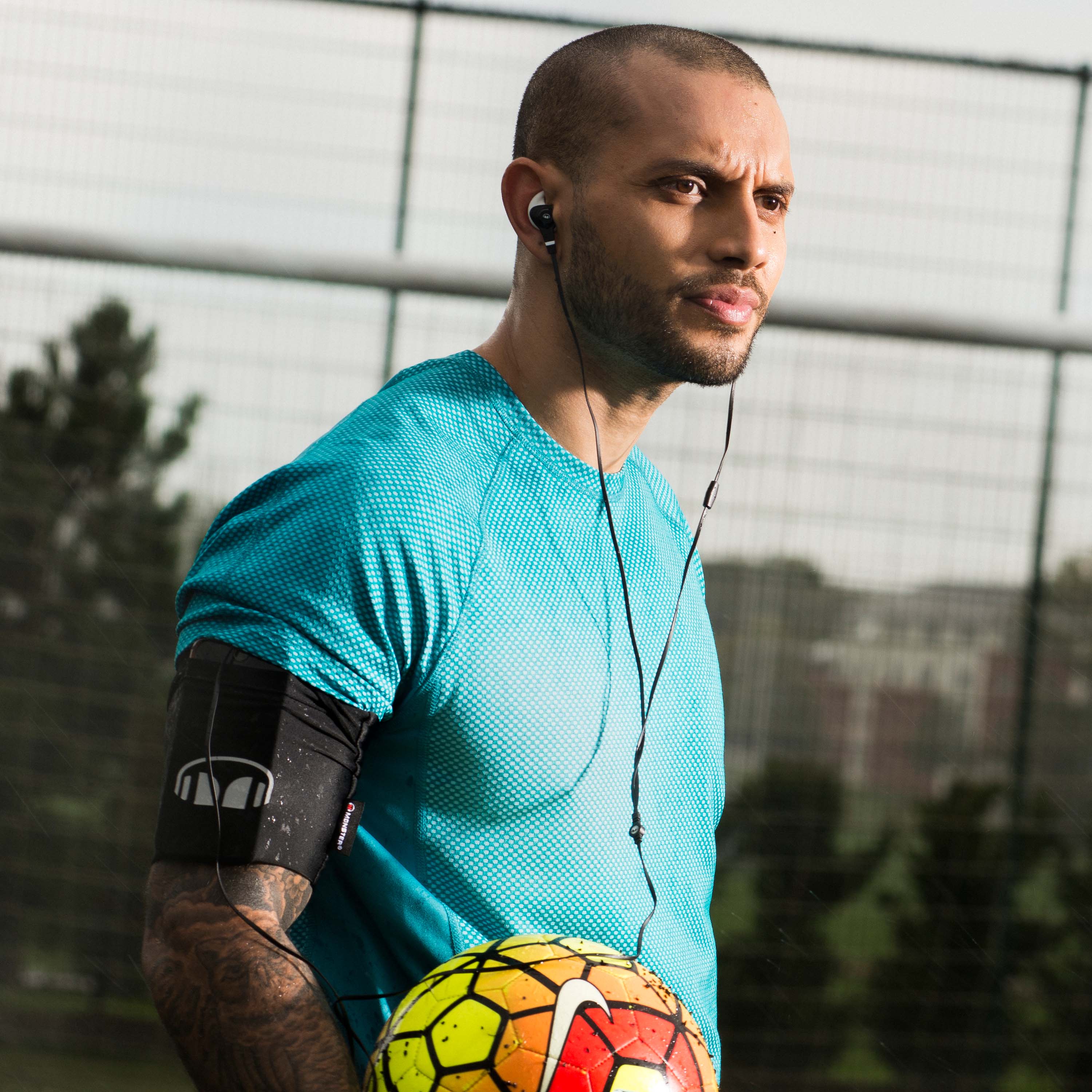 Your Sport AND Your Music
The partial noise isolation factor of iSport Strive delivers the best of both worlds: your sports and your music. Designed to give you only 50% isolation, Strive lets you hear what's going on around you as well as allowing you to keep the motivation of your favourite training tracks.This is the perfect headphone for:
Very busy environments where you need to be aware of your surroundings - city streets, ski slopes and roads, for example.
Team sports where you still want to be able to hear and talk to your team mates
People that don't want anything in their ear canal - some find having an ear tip inserted uncomfortable, and Strive is simply an ear bud with our patented sport clip, which keeps it securely in your ear.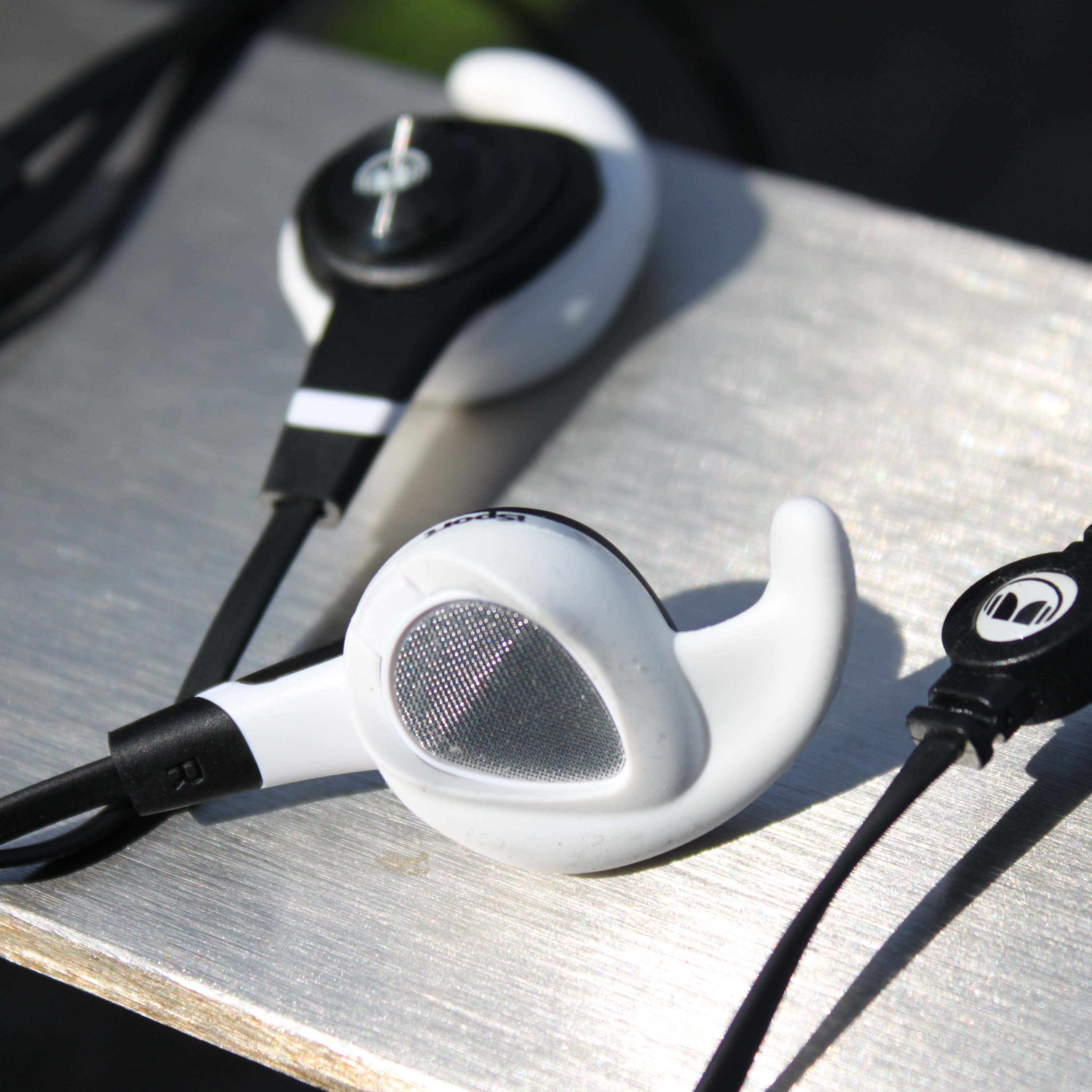 Super Skinny
The iSport Strive has one of the smallest profiles of any of our in-ear headphones, making them perfect for sports (or climates!) that require headgear. If your sport or training requires a helmet, beanie or hat of any sort, Strive doesn't stick out of your ears and get in the way. Instead, it sits comfortably within your outer ear avoiding any uncomfortable pressure.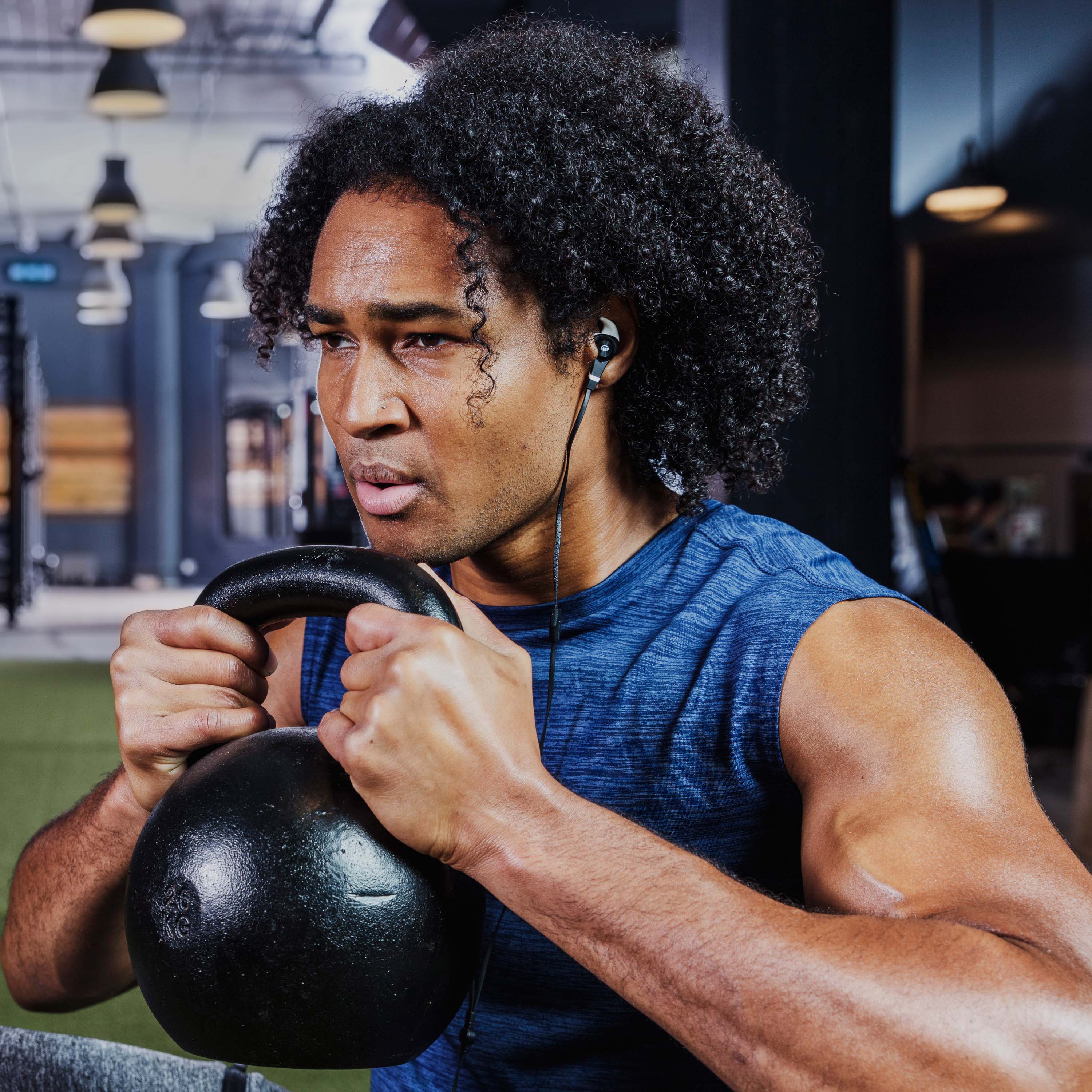 Tough, Durable and Sweat-Proof
Strive is a super-durable headphone. Not only will it not be damaged by the salts and minerals contained in sweat, but it's also easily rinsed clean when you're done for the day, keeping your headphones box fresh!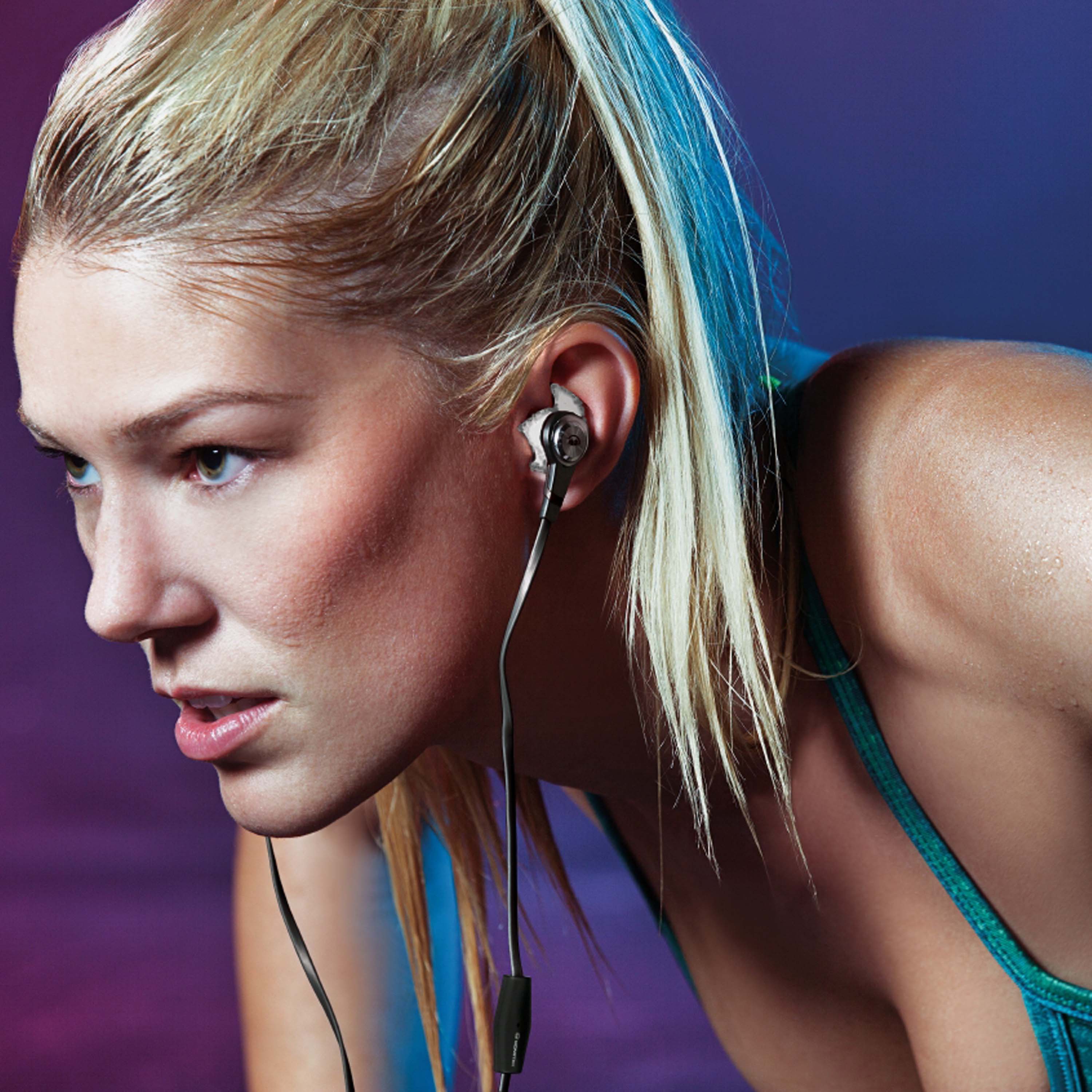 Stays In Your Ear
Our patented Sport Clip system is specially adapted for Strive to ensure the noise isolation level is not impacted by the need for the headphone to stay in your ear. The flexible and comfortable clips come in three different sizes in the box, ensuring you find the best fit for you.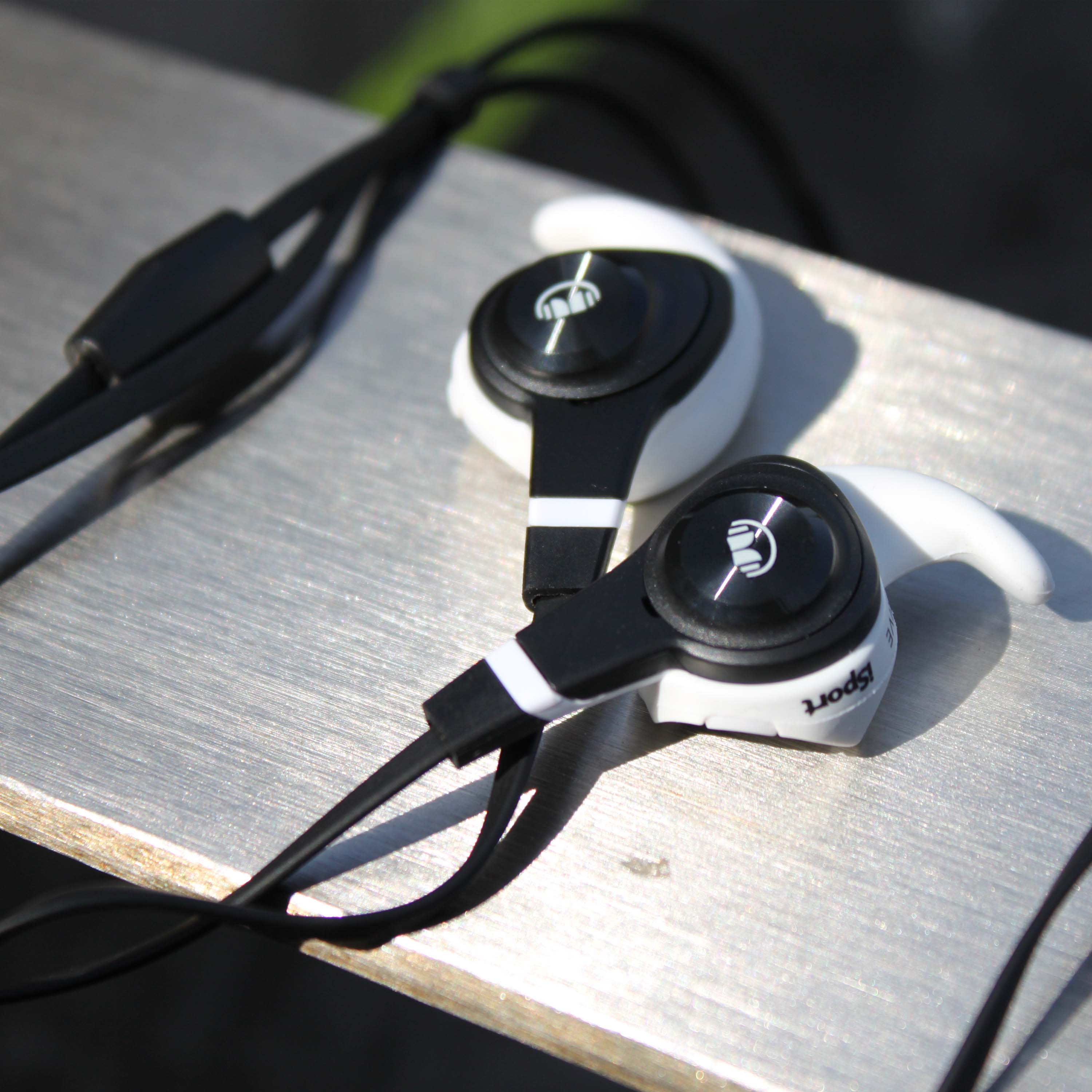 High Performance Microphone
Strive comes with a high performance in-line microphone for taking your calls from any device while you're on the move, making them perfect for the commute as well as training.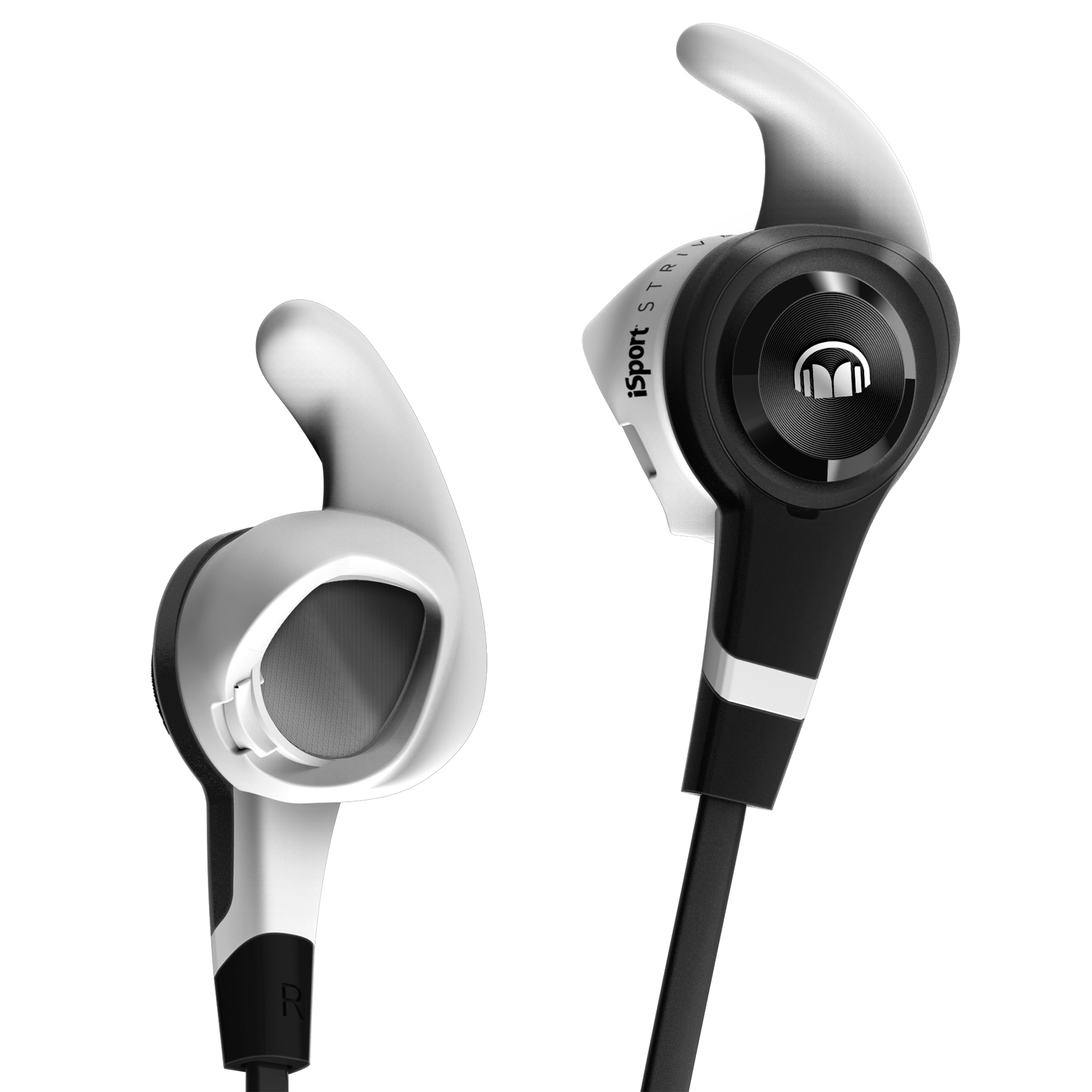 Specification Summary
Partial noise isolation at 50%
Wired 3.5mm auxiliary connection
Sweat-proof and durable
Universal Microphone
Tangle-free flat cable
Multiple fit options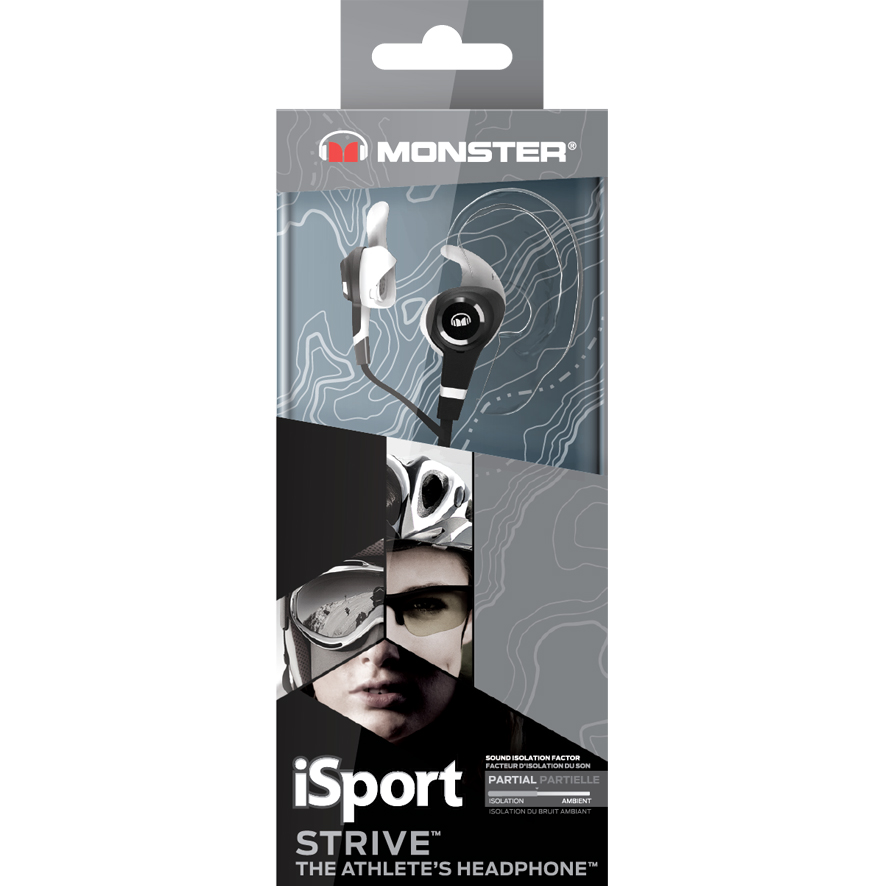 What's In The Box?
Strive Headphones
3 Sets of In-Ear Sport Clips
iSport Fitting Guide
Quick Start Guide
Warranty Information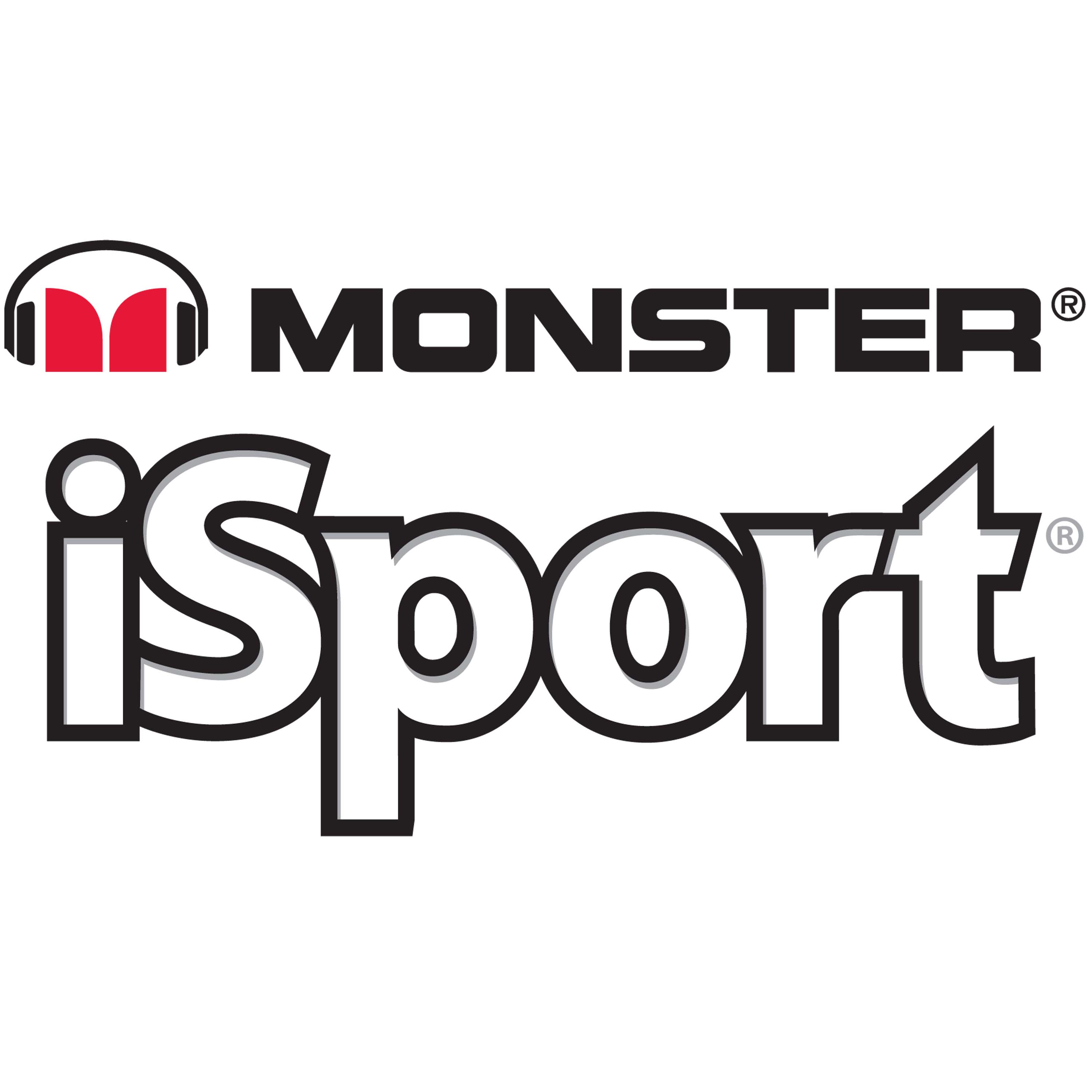 The Heritage of iSport
Monster has been setting the standard in Sports audio since 2011 when we launched the revolutionary Immersion headphone. Today, iSport headphones provide the best possible combination of audio performance and modern technology to help motivate you to train at your best on any budget. Monster's ongoing philosophy with the iSport line is to provide the right sport headphones for YOU and your active lifestyle.

Discover the complete iSport family.