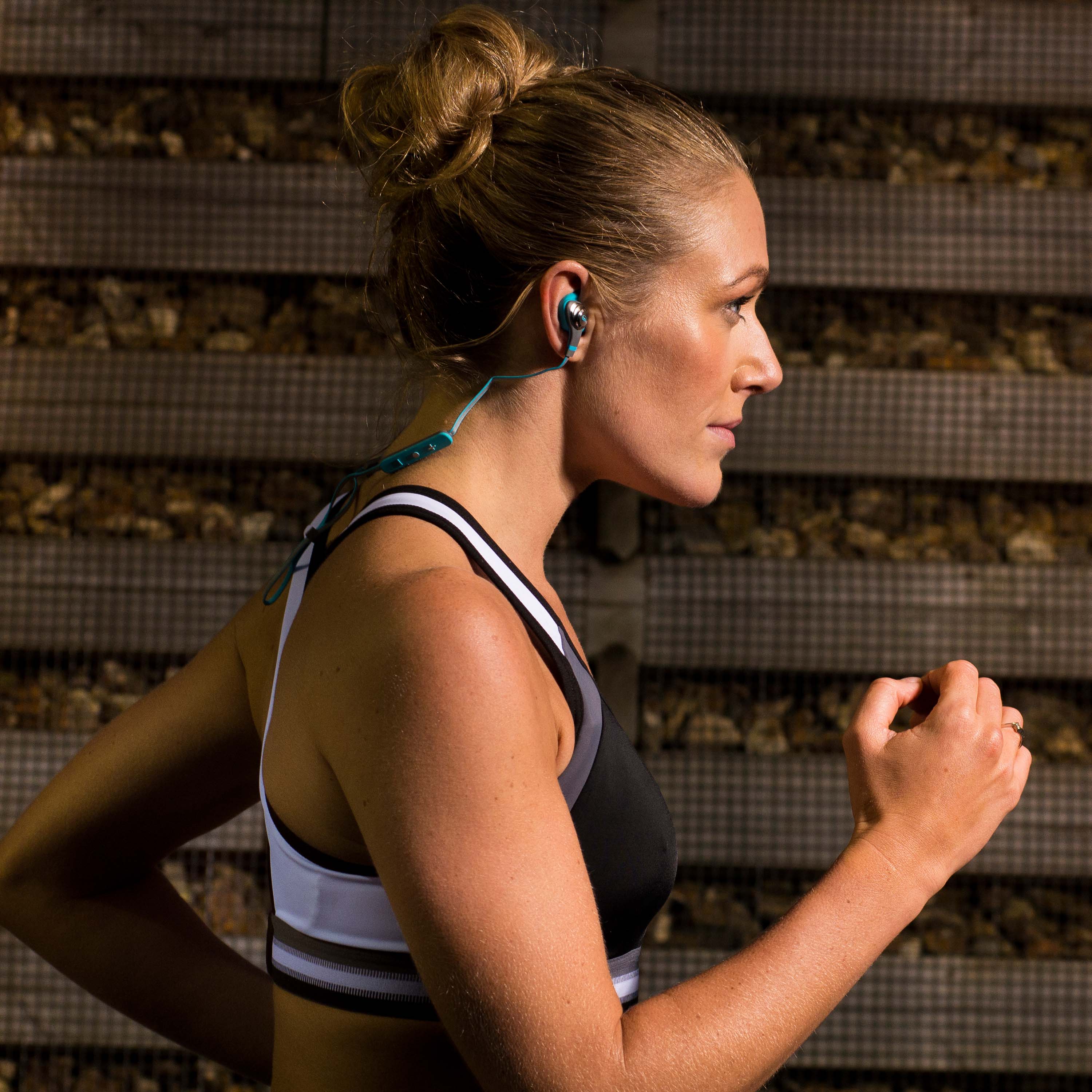 A Formula That Works
Combining a unique fit and a Monsterous sound signature, the Intensity has been a key part of Monster's iSport line up for the past three years. Find out what makes it the first choice of outdoor enthusiasts here.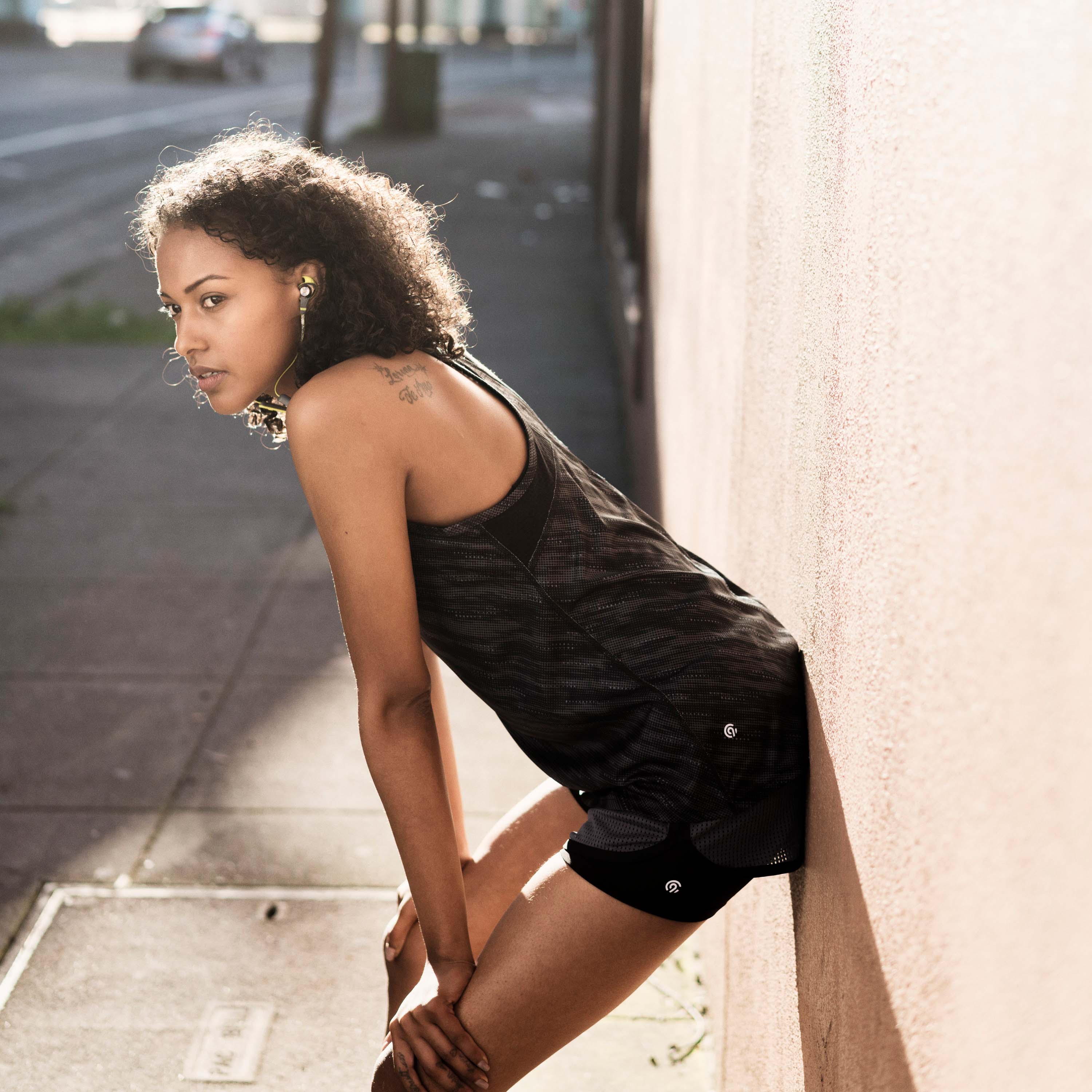 Moderate Sound Isolation
In some exercise situations, it's important to be aware of what's happening around you. Maybe you're a dedicated runner, out and about on the roads at all hours. Maybe you put the hours in on your road bike. You might even be on a crowded ski slope. iSport Intensity is the headphone for you – the moderate noise isolation allows 30-40% of the ambient noise through. What does that mean? You'll hear that car coming from behind you, or notice that group of people approaching, and you'll be safer for it.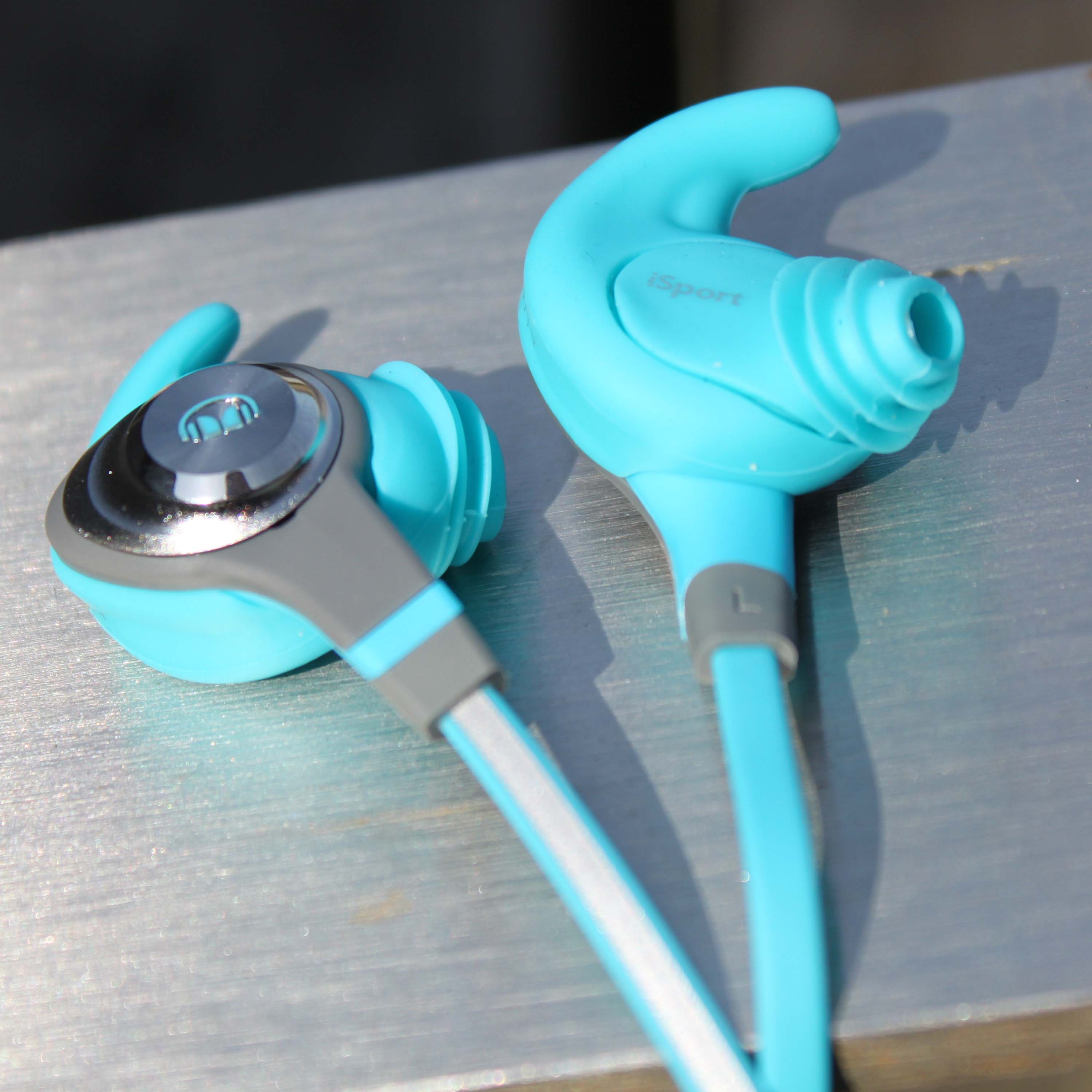 Our Lowest Profile Wireless Headphone
The iSport Intensity is the slimmest wireless headphone we have ever produced, making it the best choice for sports where any type of head gear is required – beanies, goggles or helmets included. How have we done it? Simple. We've moved the batteries away from the earpiece, which is what creates the bulk of a normal wireless earphone. Instead, we've built the battery into the cable, balancing the battery compartment with the Universal ControlTalk on the opposite side of the headphone. At only 18 grams, the iSport Intensity is lightweight and incredibly comfortable.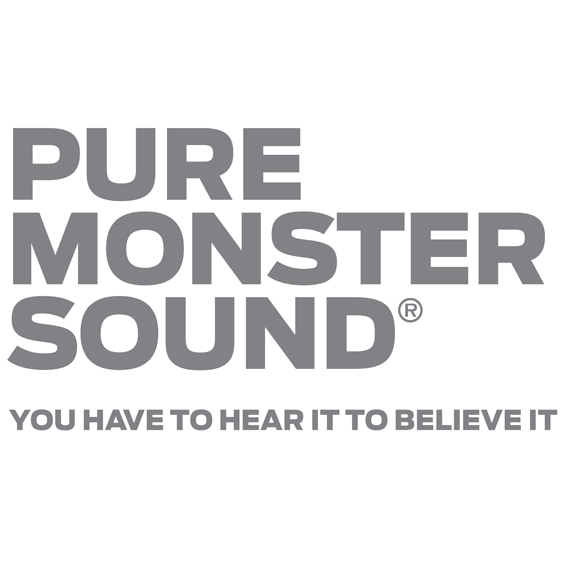 Pure Monster Sound
Our iSport Intensity in-ear Bluetooth wireless headphones offer the clarity, dynamics, punch, and power of Pure Monster Sound. Now, you can listen to the music that gets you pumped with sports earphones that don't require you to lug around your smartphone. Be free. Be active. Be strong.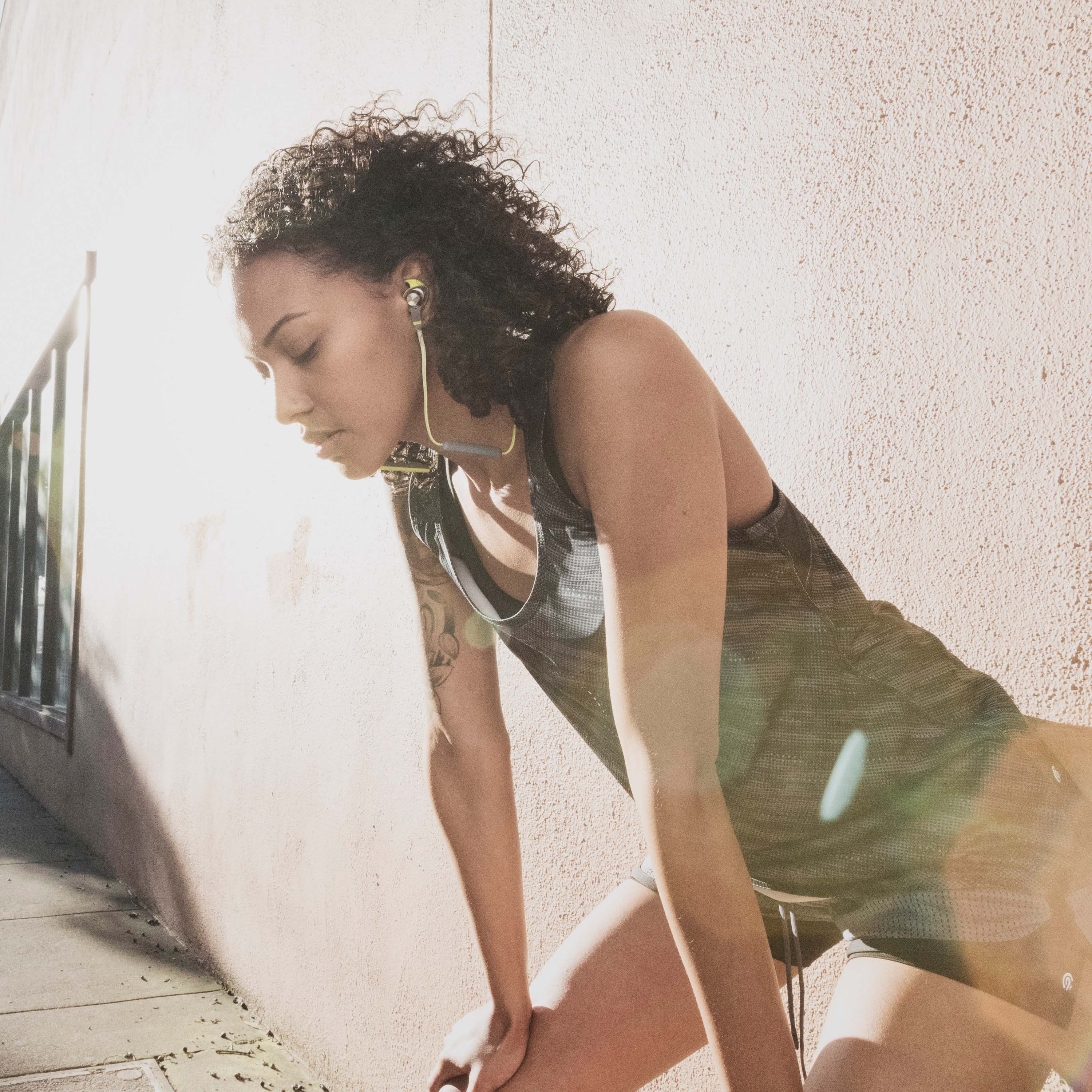 Stays In Your Ear
The problem with a lot of headphones used for sport is that they fall out – usually exactly when you don't want them to! Monster's patented SportClip system is water and sweat resistant, and keeps the headphones firmly in place through your most rigorous workouts. The iSport Intensity comes with 3 sizes of formed in-ear clips to ensure you get the best possible fit.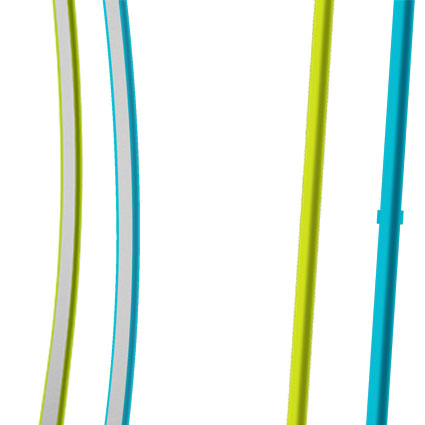 Be Seen
The iSport Intensity features a flat cable with the same reflective properties as safety clothing worn in the service industry. If you're out in low-light conditions, it increases your chances of being seen.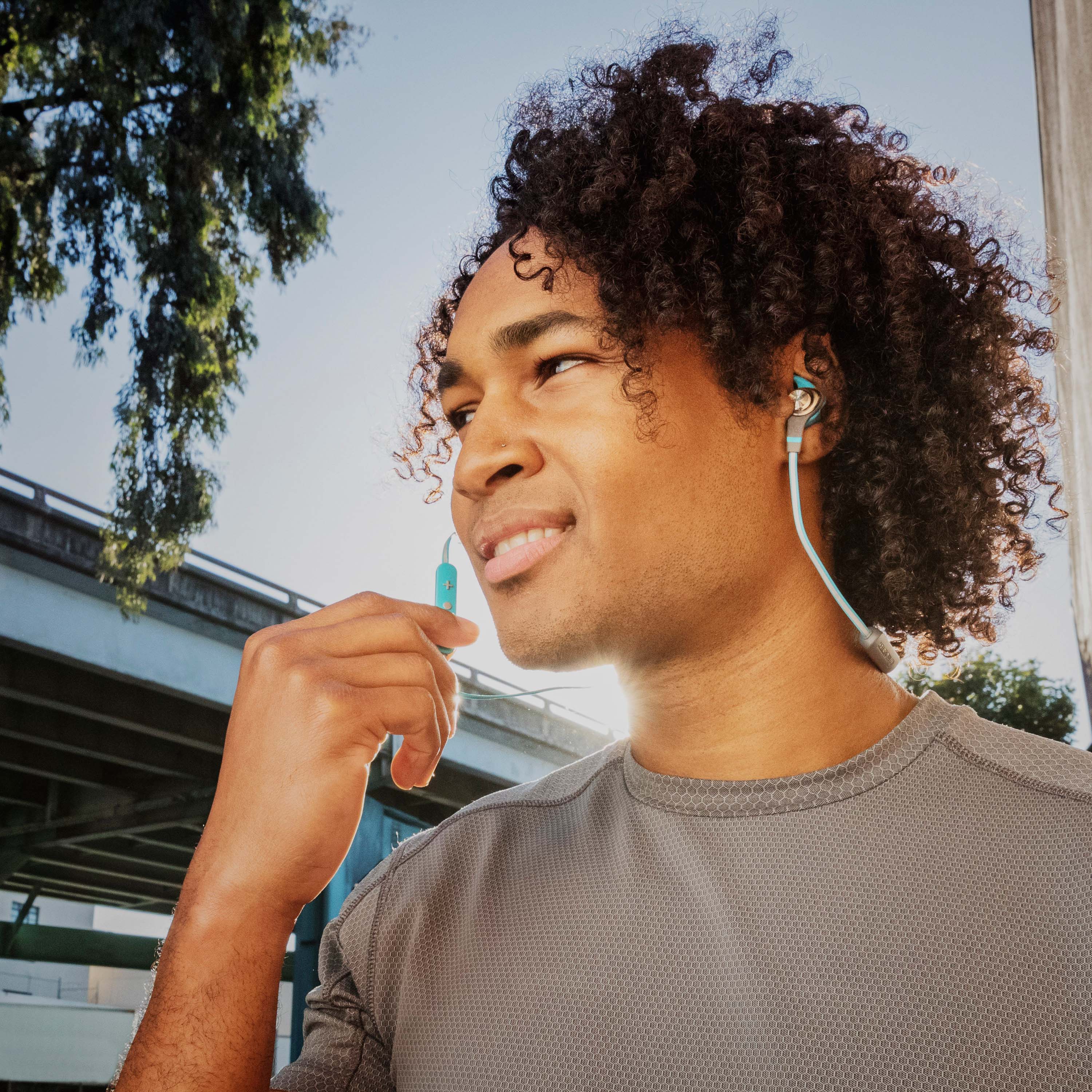 6+ hours of battery
With iSport Intensity you can listen to hours of motivational playlists to get you through your run or ride. With easy charging via the Universal ControlTalk, you can easily keep your headphones charged at home, in the car, or even on the go with a portable power bank.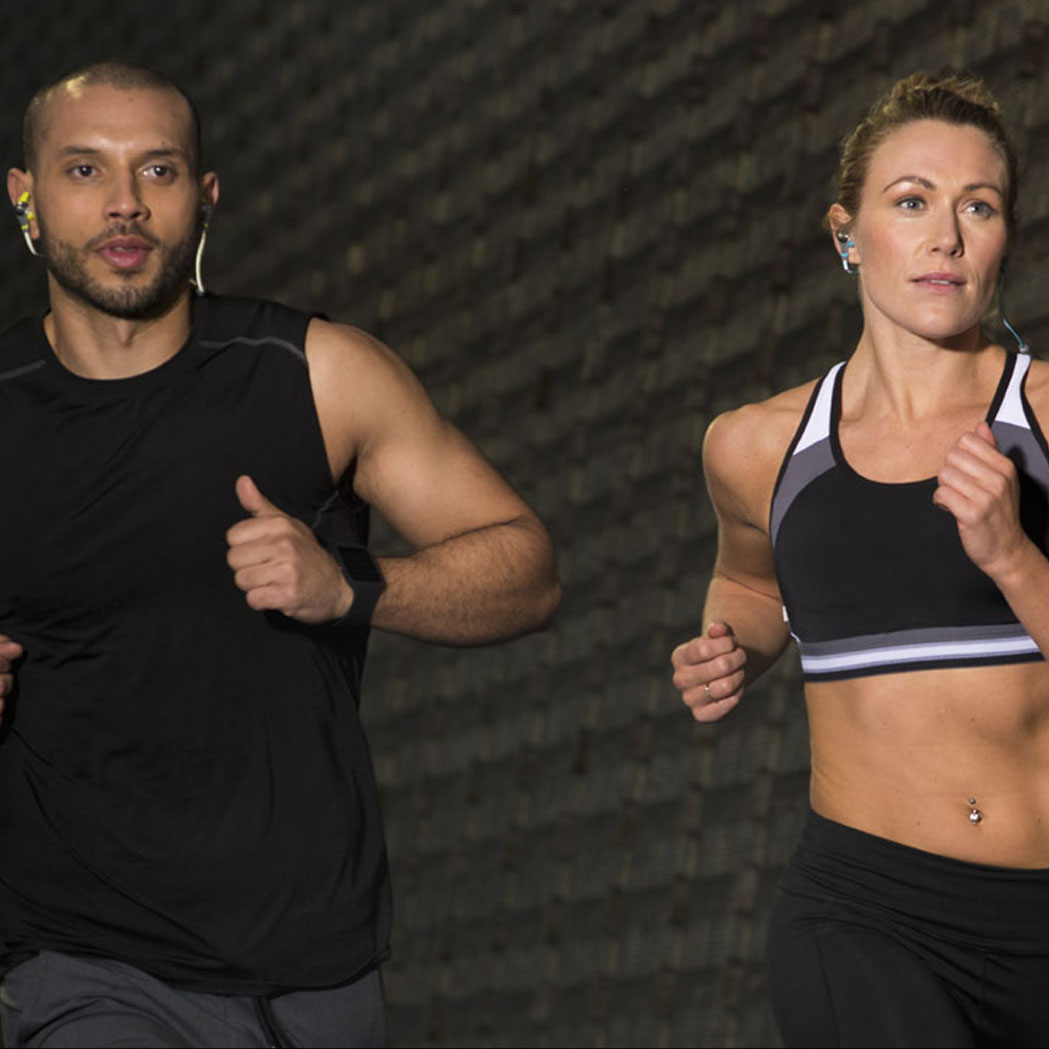 Durable and Sweat-Proof
The more you sweat, the better you feel, but the minerals and salts in sweat can damage sensitive electronics like headphones. Unlike others, Monster iSport Intensity headphones are sweat-proof and super durable.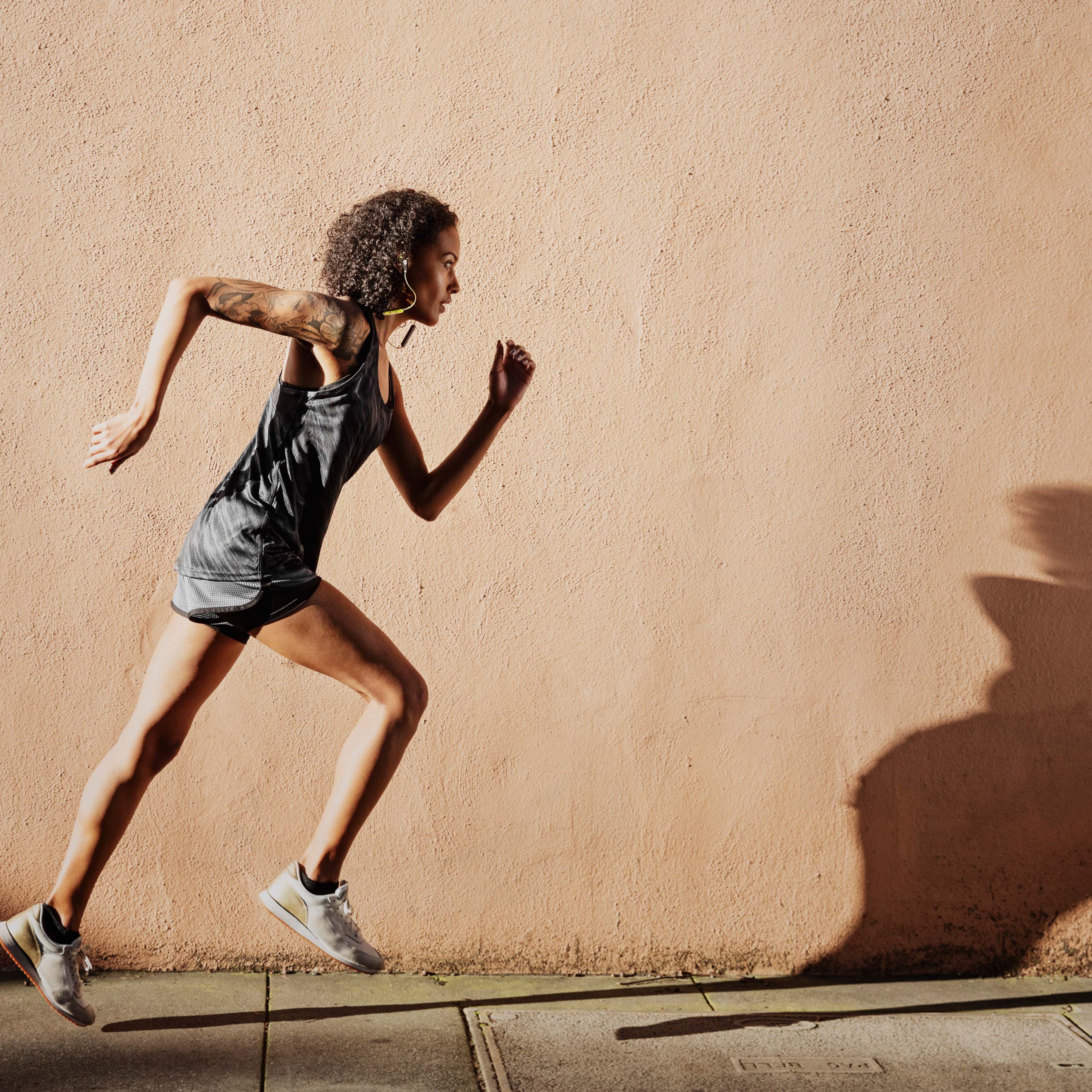 Easy to Store and Use
One of the biggest frustrations with headphones is when you take them out of your gym bag, and have to spend time untangling the cable. Not only are these headphones wireless, meaning less cable anyway, but we've still made it tangle-resistant. Because you're there to work out, right? We've also included a soft pouch for you to keep your headphones safe.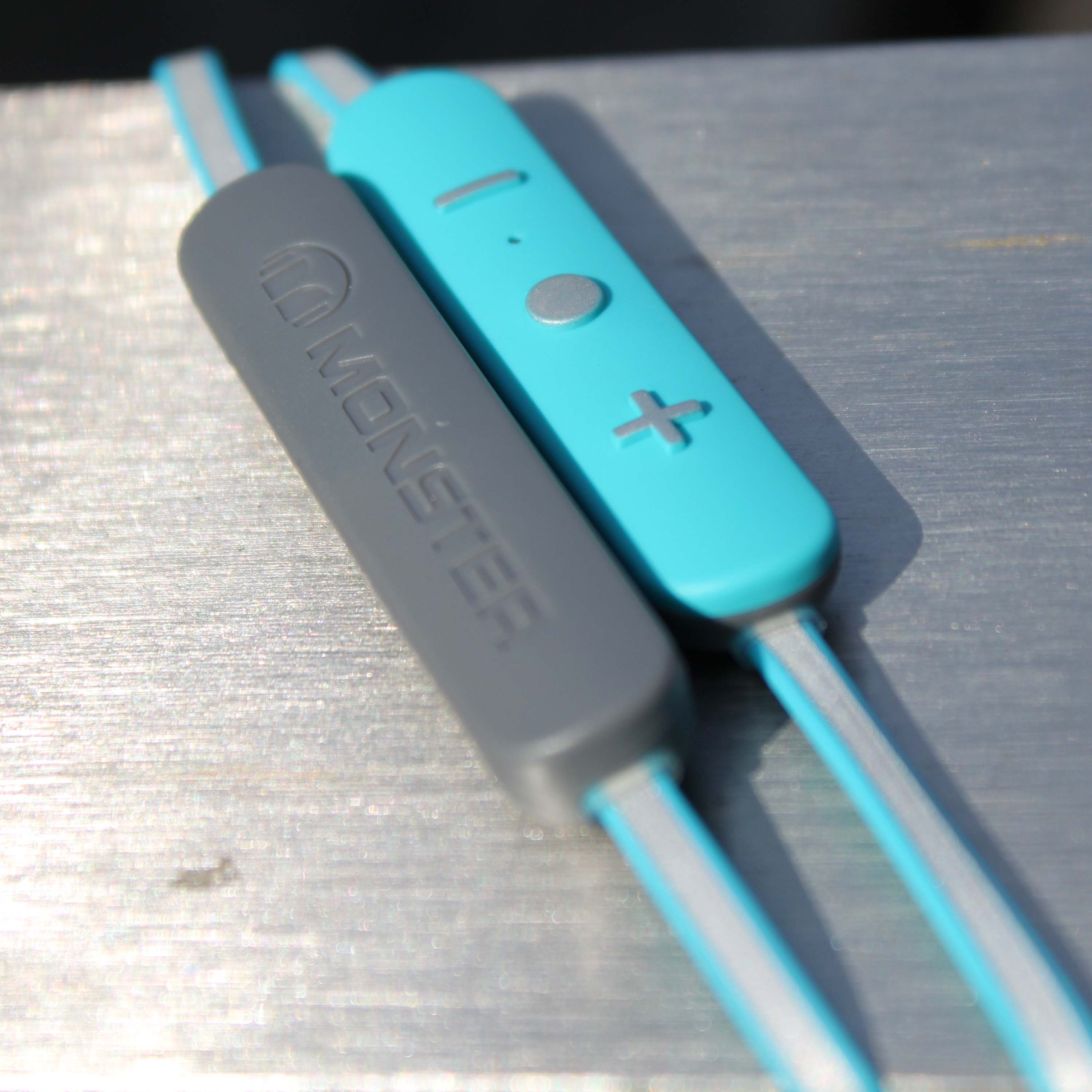 Universal ControlTalk
Monster's iSport Intensity isn't just for sport. We include a universal ControlTalk in-line remote so you can make and receive calls as well as control your music. Why? Because we understand you want a headphone that can be your companion at work, at home and on the commute as well as when you work out.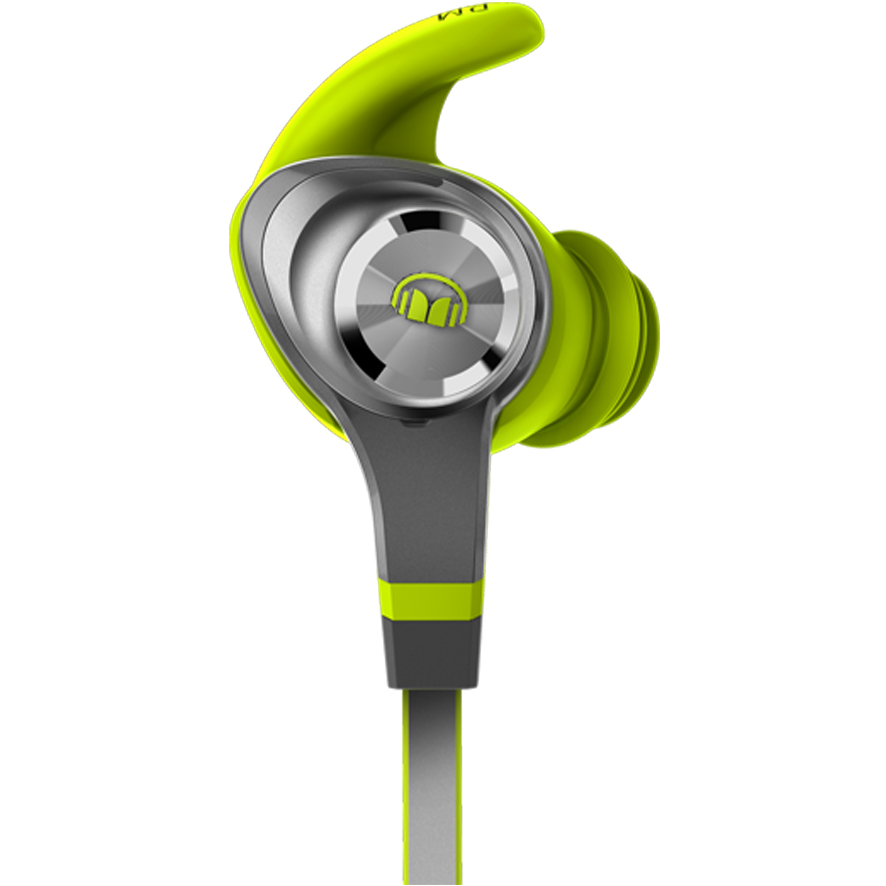 Specification Summary
Pure Monster Sound
Moderate noise isolation
Sweat-proof and durable
Bluetooth 4.0 with apt-X
6+ hour battery life
Universal ControlTalk
Built-in microphone for calls
Multiple fit options
Reflective cable
What's In The Box?
Intensity Headphones
Micro USB cable
Soft Carry Pouch
3 Sets of In-Ear Sport Clips
iSport Fitting Guide
Quick Start Guide
Warranty Information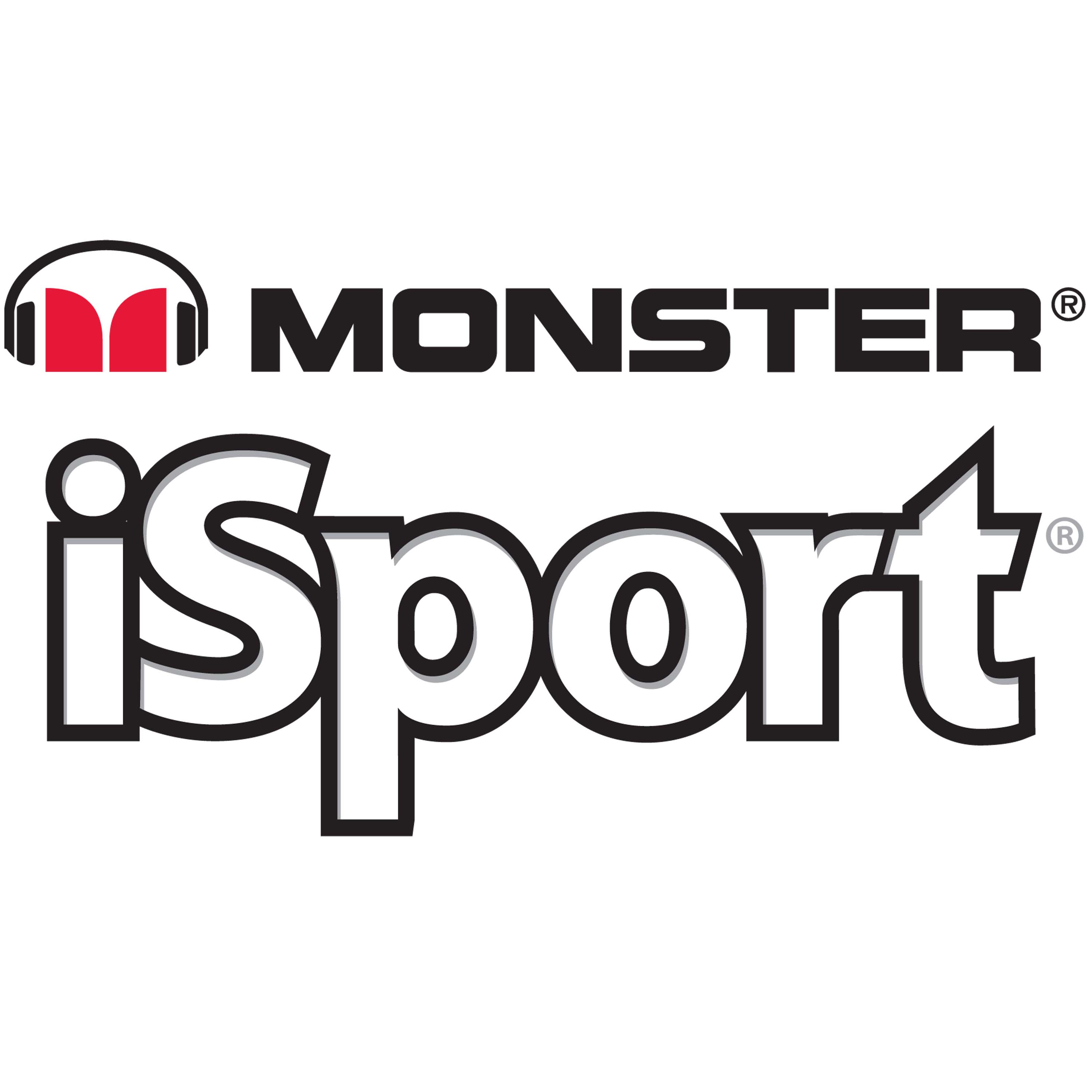 The Heritage of iSport
Monster has been setting the standard in Sports audio since 2011 when we launched the revolutionary Immersion headphone. Today, iSport headphones provide the best possible combination of audio performance and modern technology to help motivate you to train at your best on any budget. Monster's ongoing philosophy with the iSport line is to provide the right sport headphones for YOU and your active lifestyle.

Discover the complete iSport family.