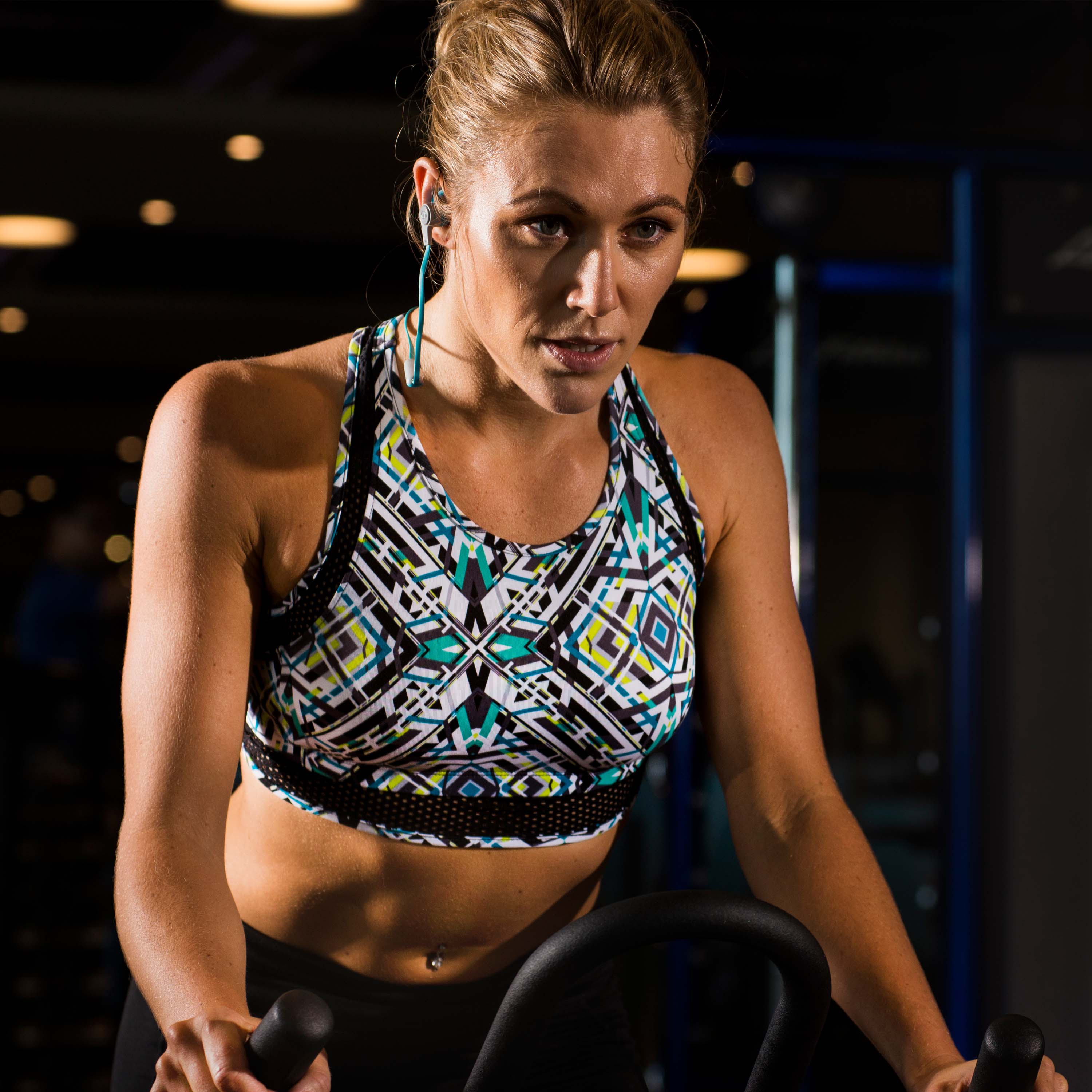 Affordable Wireless Sports Audio
New to the iSport line, the Achieve still packs everything the iSport range stands for – comfort, durability, minimal weight and of course, awesome sound. And all at an unbelievable price.Discover iSport Achieve with wireless Bluetooth connectivity now.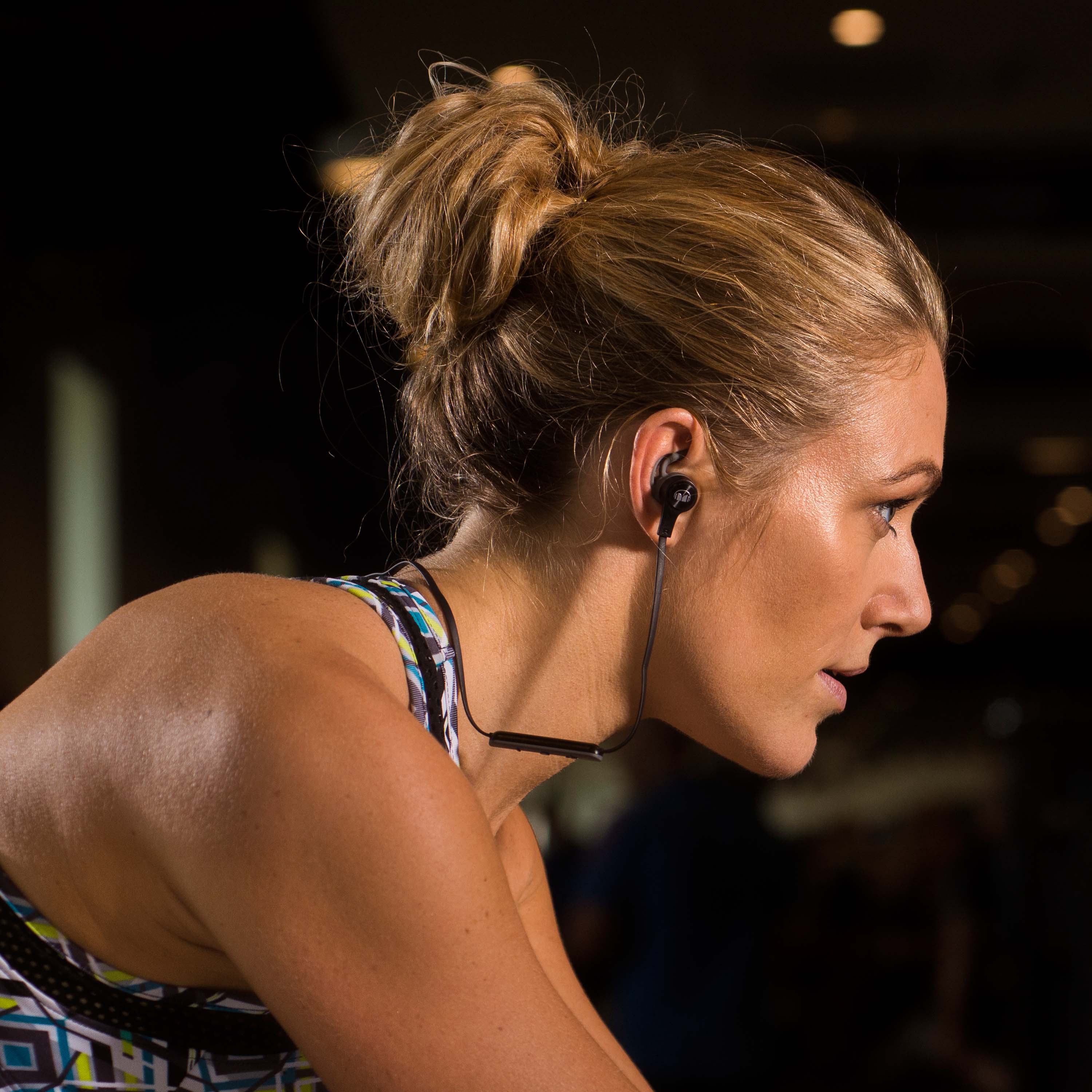 Stays In Your Ear
The problem with a lot of headphones used for sport is that they fall out – usually exactly when you don't want them to! Monster's patented Sport Clip system is water and sweat resistant, and keeps the headphones firmly in place through your most rigorous workouts. This headphone comes with one universally sized clip for ultimate fit and flexibility, and you get a choice of 3 in-ear buds for the best possible comfort and in-ear seal.
5+ hour Battery Life
The Achieve has the stamina to last through even your most intense workout session. It's easily chargeable too, via the micro-USB connector on the ControlTalk. Use a wall charger, portable power bank or your in-car charger to keep your headphones topped up, wherever you go.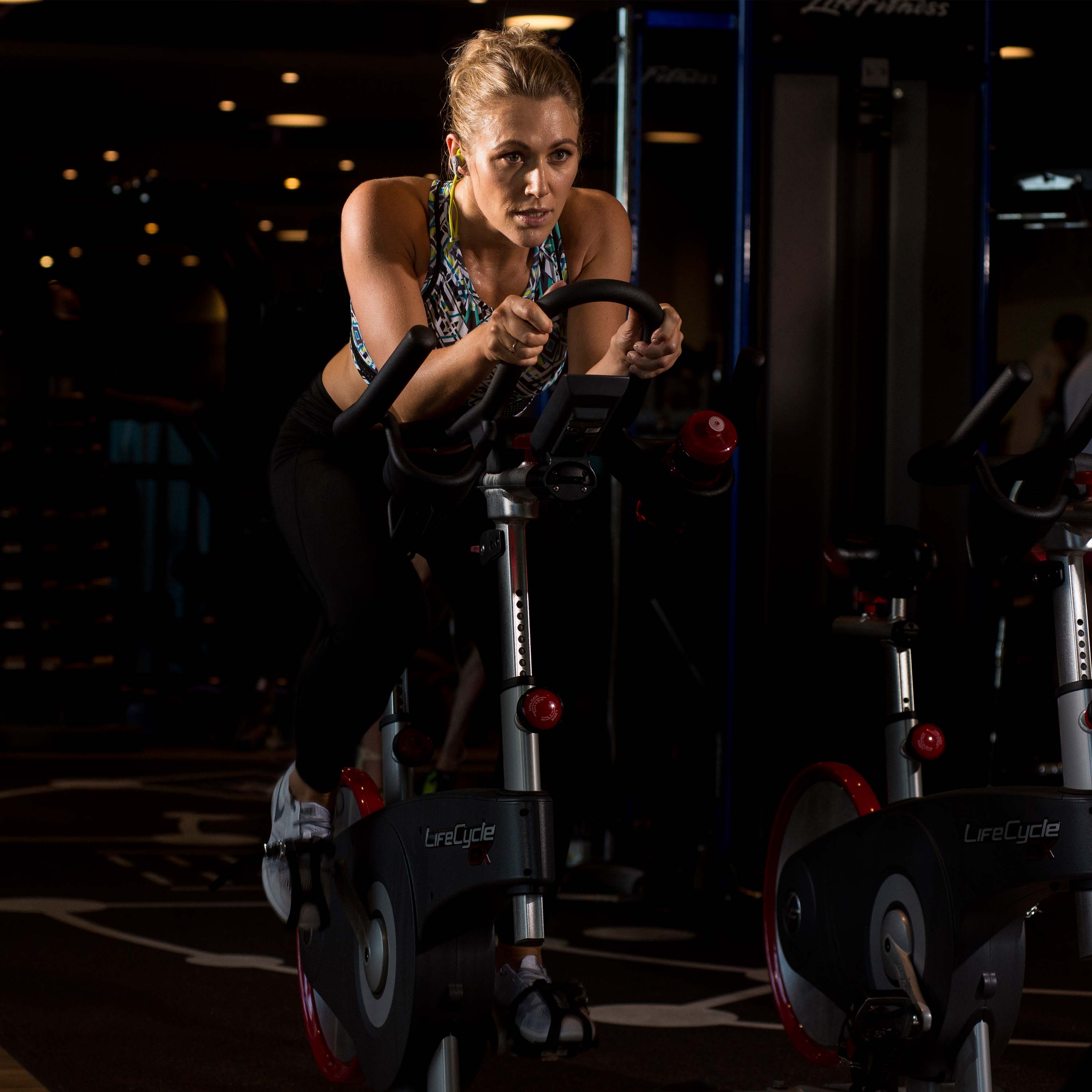 Durable and Sweat-Proof
The more you sweat, the better you feel. Unlike other headphones, Monster iSport Achieve are resistant to the salts and minerals contained in sweat that can cause damage to sensitive electronics.
High Sound Isolation
The secure fit of the iSport Achieve gives you 90% noise isolation. A higher level of noise isolation means you won't be distracted by noises around you, allowing you to focus all your attention on your personal goals. We take your safety while training extremely seriously and would recommend these headphones be used in a safe environment.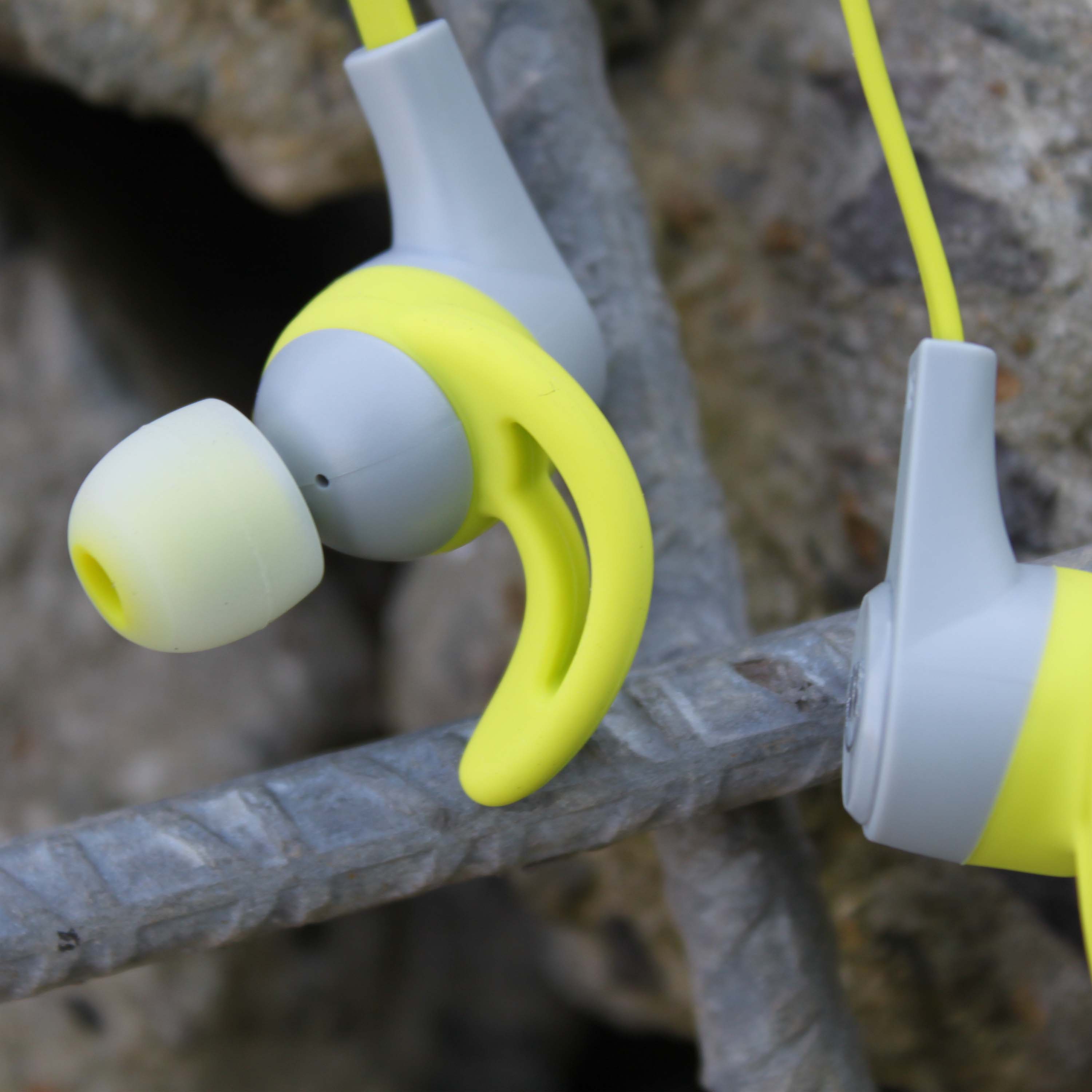 A Low Profile Fit for Any Activity
The iSport Achieve headphones are the perfect companion for those that want a high-isolation headphone but also need a low-profile fit. If you wear a helmet, goggles, beanies or any other type of head gear, you'll find the compact form factor and wireless capabilities give you the comfort and freedom you need to perform at your best.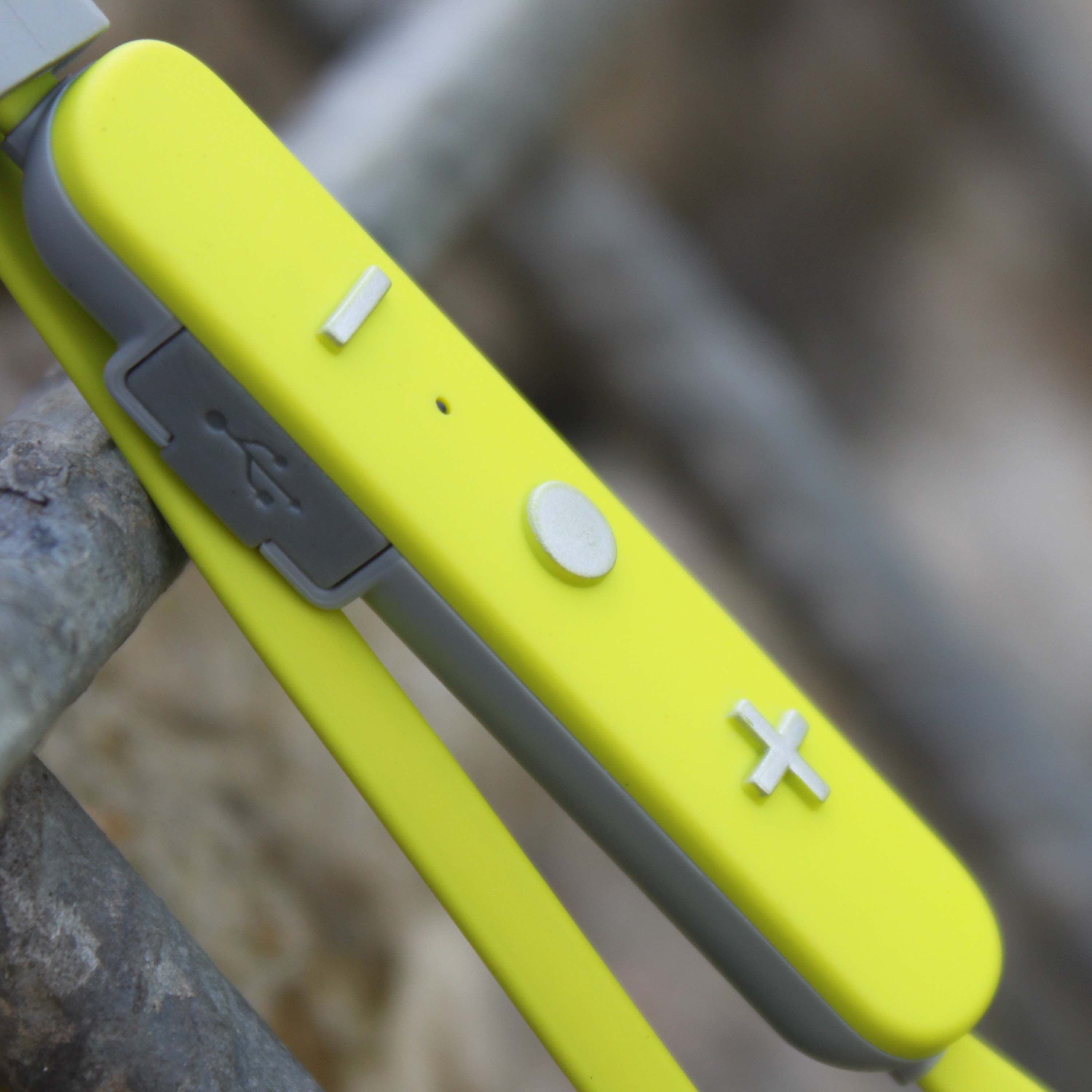 Universal ControlTalk
Monster's iSport Achieve isn't just for sport. We include a universal ControlTalk in-line remote so you can make and receive calls as well as control your music. Why? Because we understand you want a headphone that can be your companion at work, at home and on the commute as well as in the gym.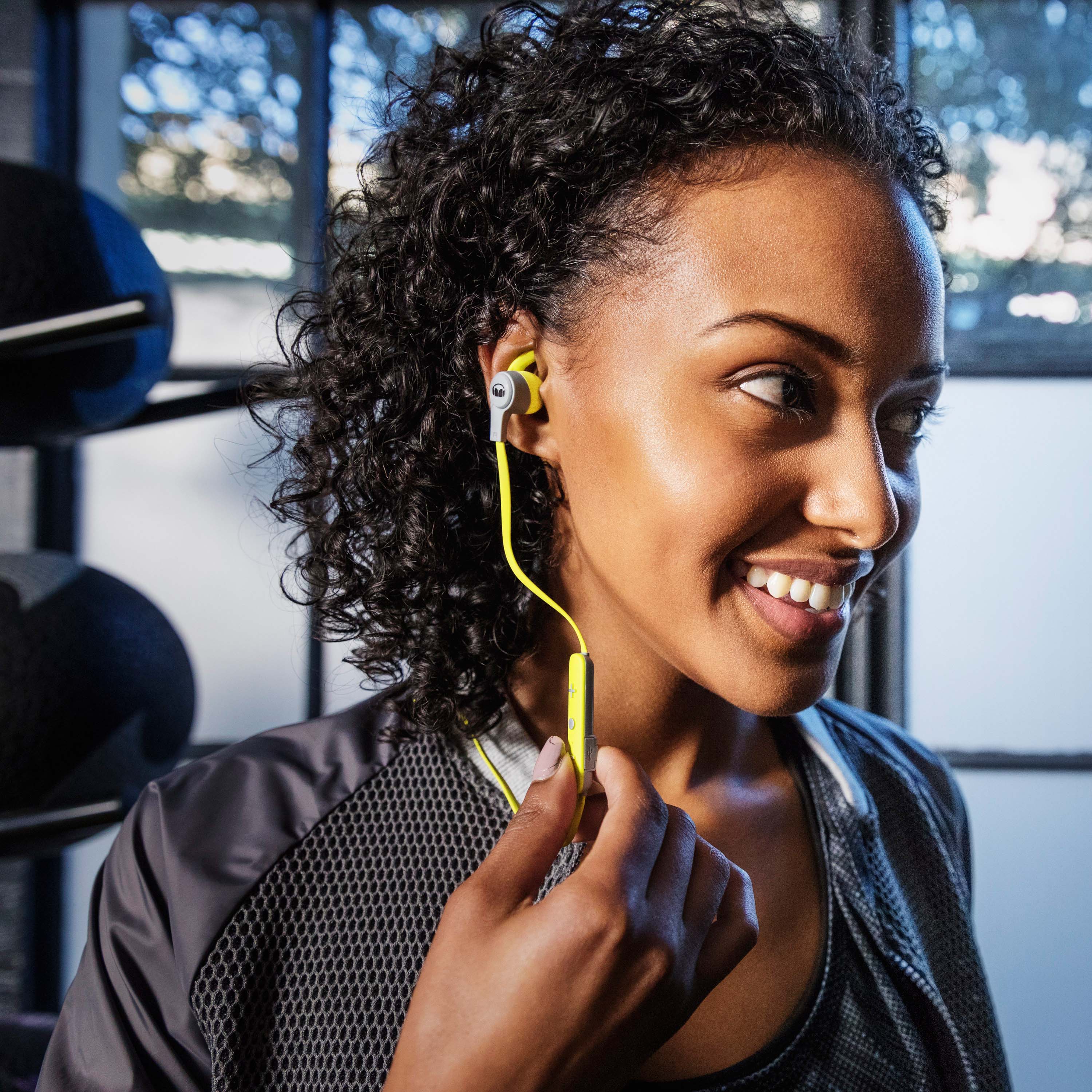 Easy to Store and Use
One of the biggest frustrations with headphones is when you take them out of your gym bag, and have to spend time untangling the cable. Not only are these headphones wireless, meaning less cable anyway, but we've still made it tangle-resistant. Because you're there to work out, right?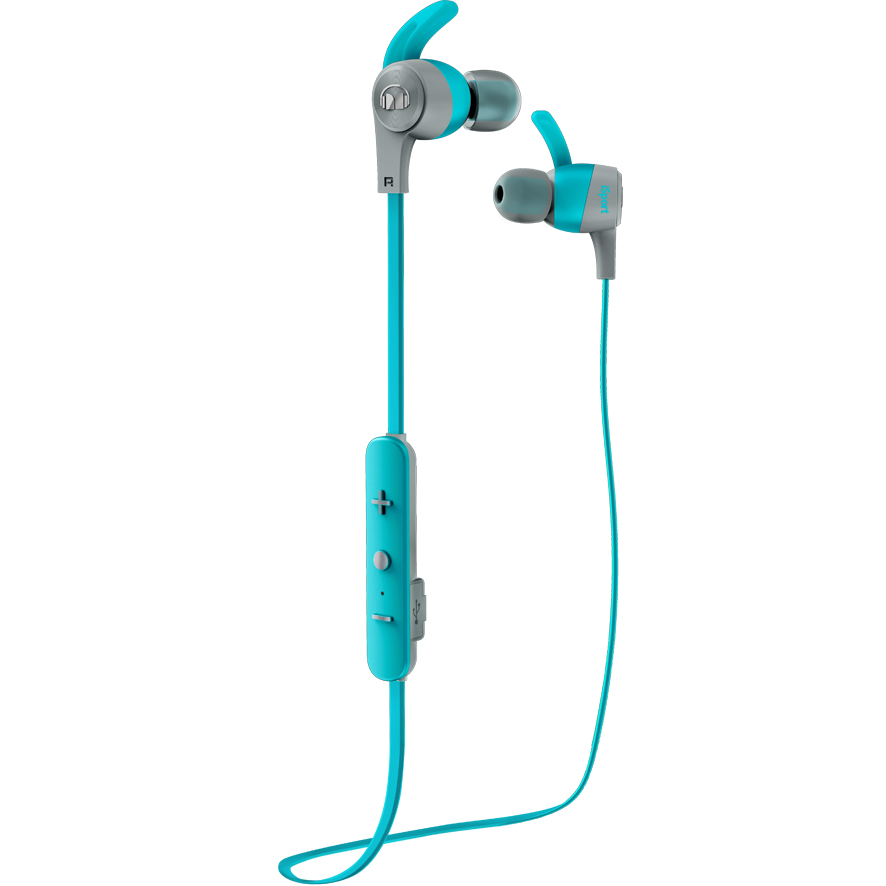 Specification Summary
High noise isolation
Sweat-proof and durable
Bluetooth 4.0 with apt-X
5+ hour battery life
Universal ControlTalk
Built-in microphone for calls
Multiple fit options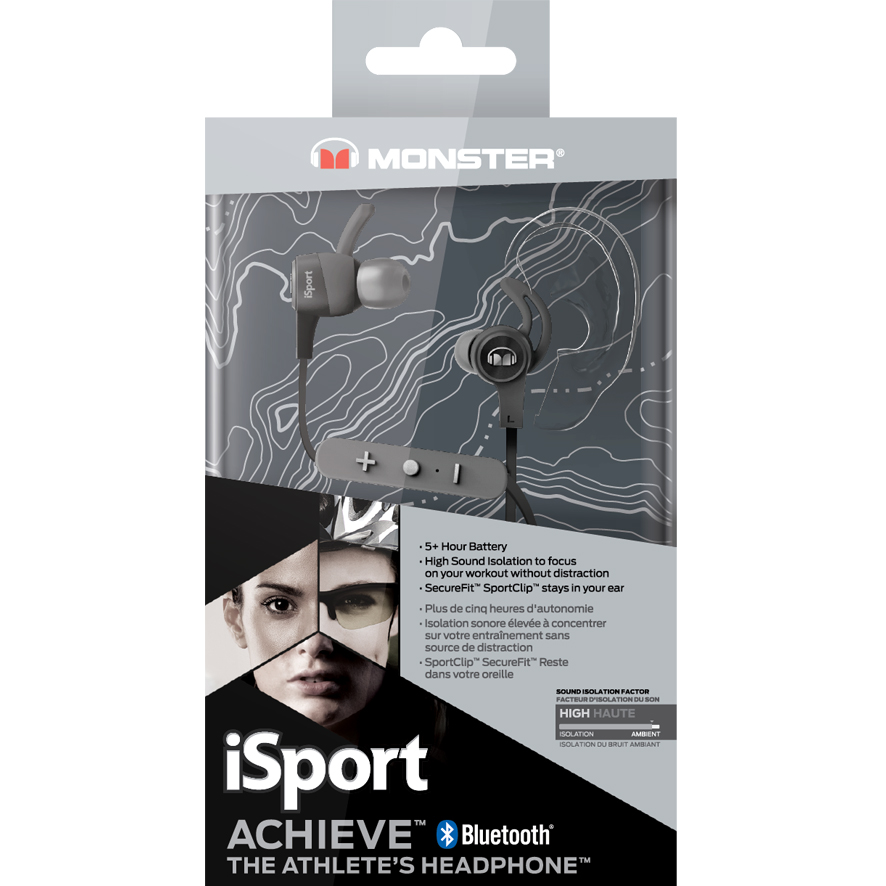 What's In The Box?
Achieve Headphones
Micro USB cable
1 universal In-Ear Sport Clip
3 sets of In-Ear tips
iSport Fitting Guide
Quick Start Guide
Warranty Information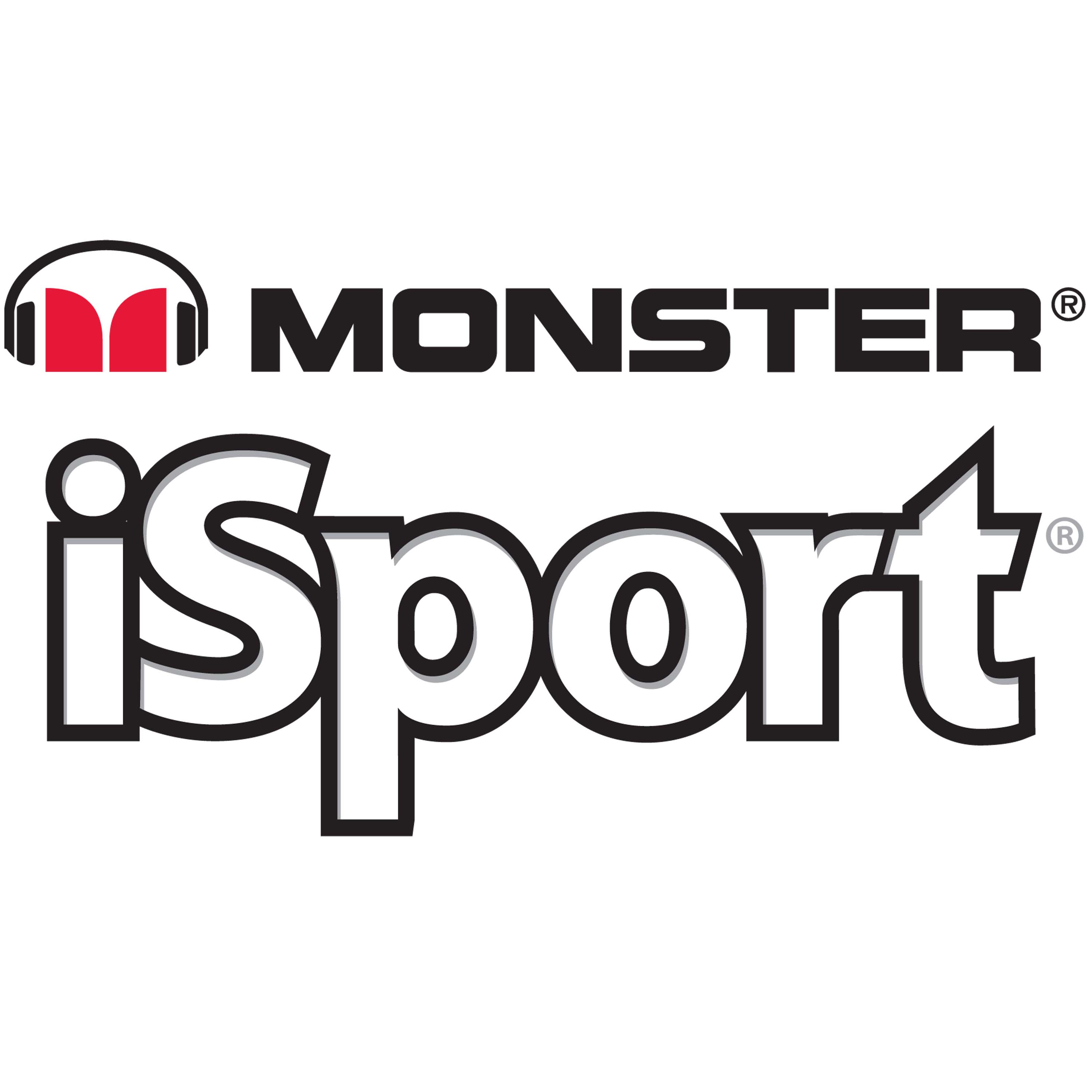 The Heritage of iSport
Monster has been setting the standard in Sports audio since 2011 when we launched the revolutionary Immersion headphone. Today, iSport headphones provide the best possible combination of audio performance and modern technology to help motivate you to train at your best on any budget. Monster's ongoing philosophy with the iSport line is to provide the right sport headphones for YOU and your active lifestyle.

Discover the complete iSport family.
https://cdn.acenda.com/swift/v1/monstory/images/bucket/files/Intensity_&_Achieve_Quickstart_Guide.pdf