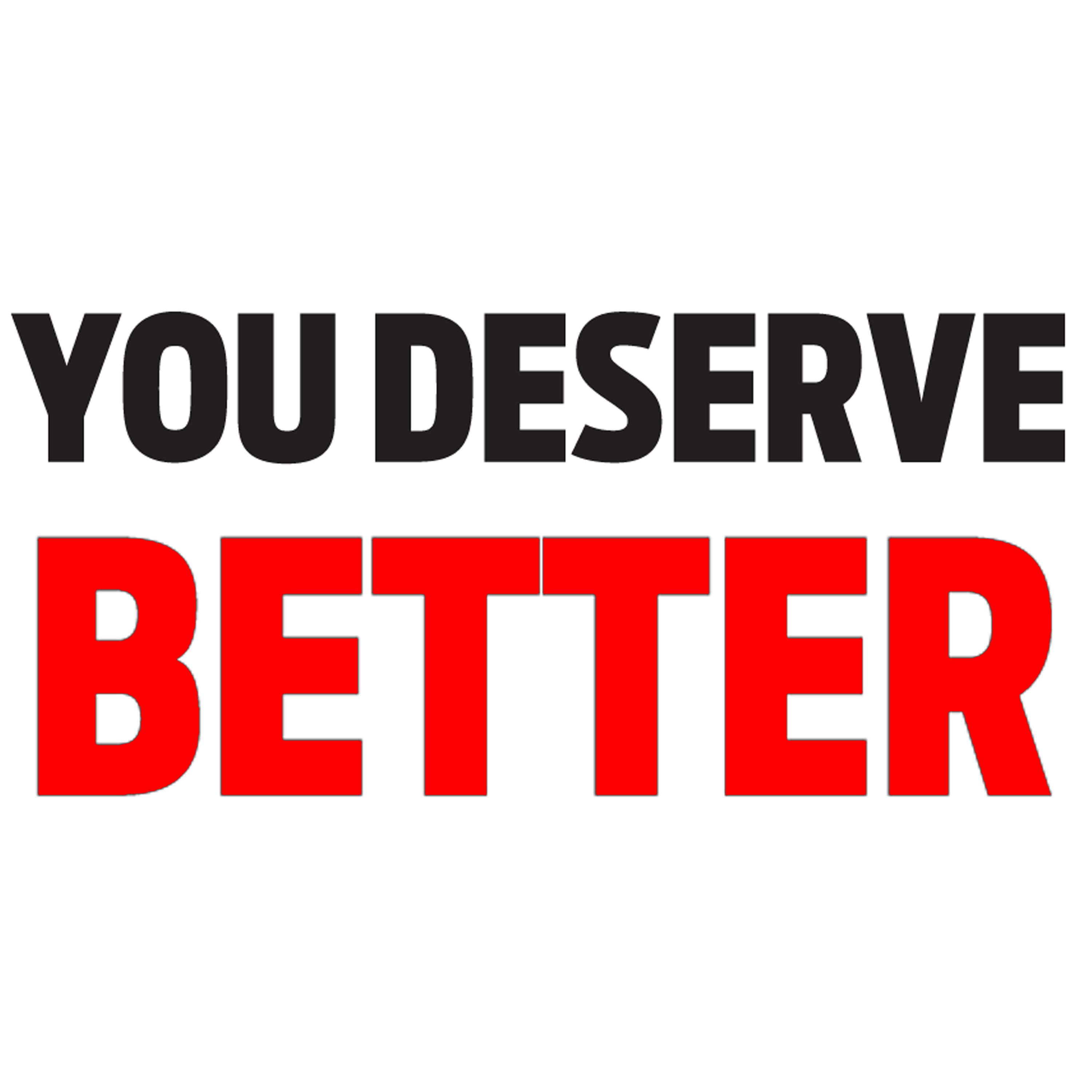 Better Than What Came In The Box...
Let's face it - there are a lot of headphones out there. And a lot of them come with another device; your new smartphone, maybe your tablet or laptop. Unfortunately, those headphones are often the lowest quality item in the box, and we think that's where they should stay - in the box! After all, you want to enjoy your music and calls as much as possible, right? Step up to the Monster Clarity family, offering tremendous value for money and better build and sound quality, comfort, clarity and isolation.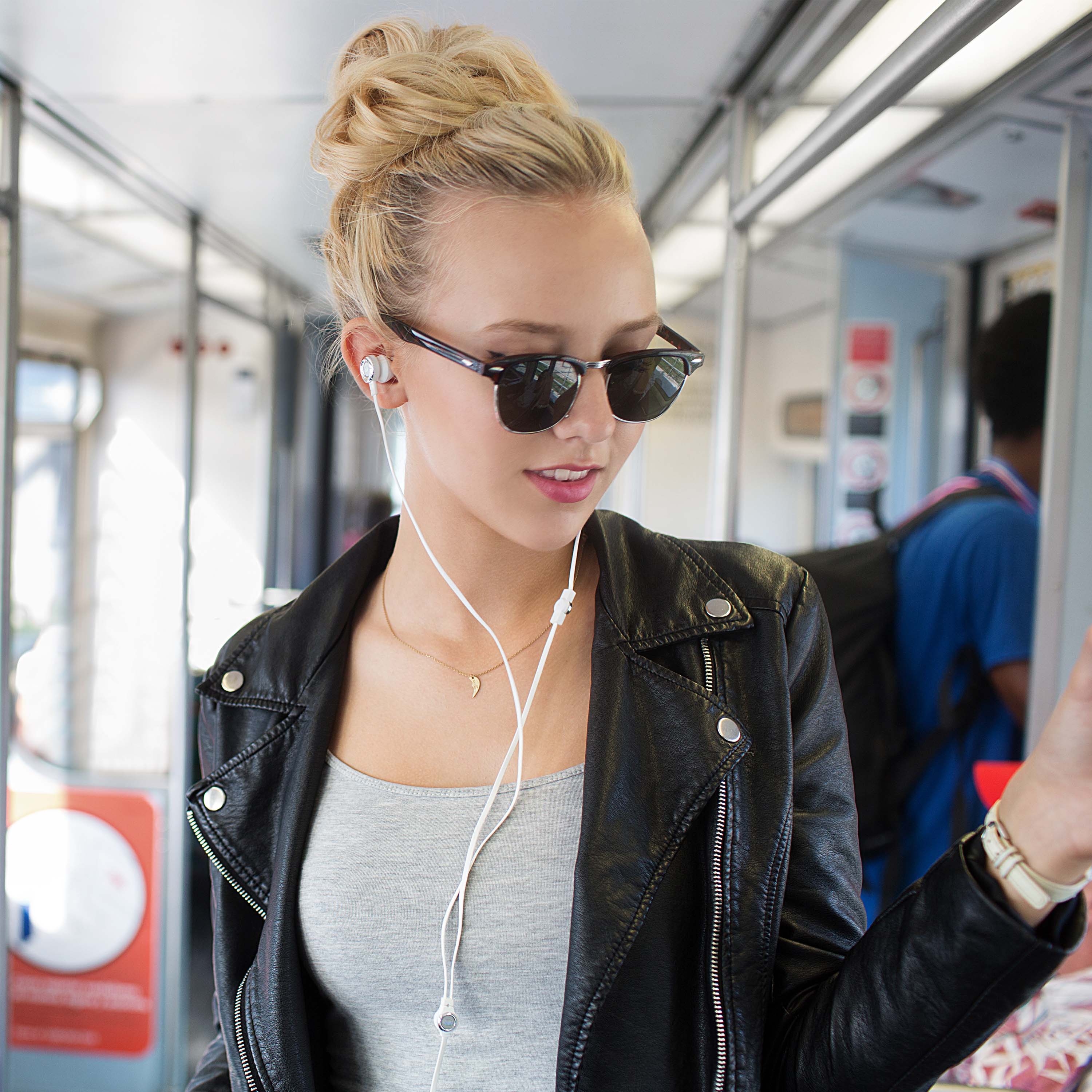 Superior Noise Isolation
Generic buds have a one-size-fits-no-one approach and don't provide good levels of isolation, for you or for the people around you! Not only does the Clarity HD provide you with high levels of sound isolation so you can enjoy your music without intrusive noises from the surrounding environment, the isolation also helps prevent sound leakage so your fellow commuters don't have their travel disturbed by your tunes.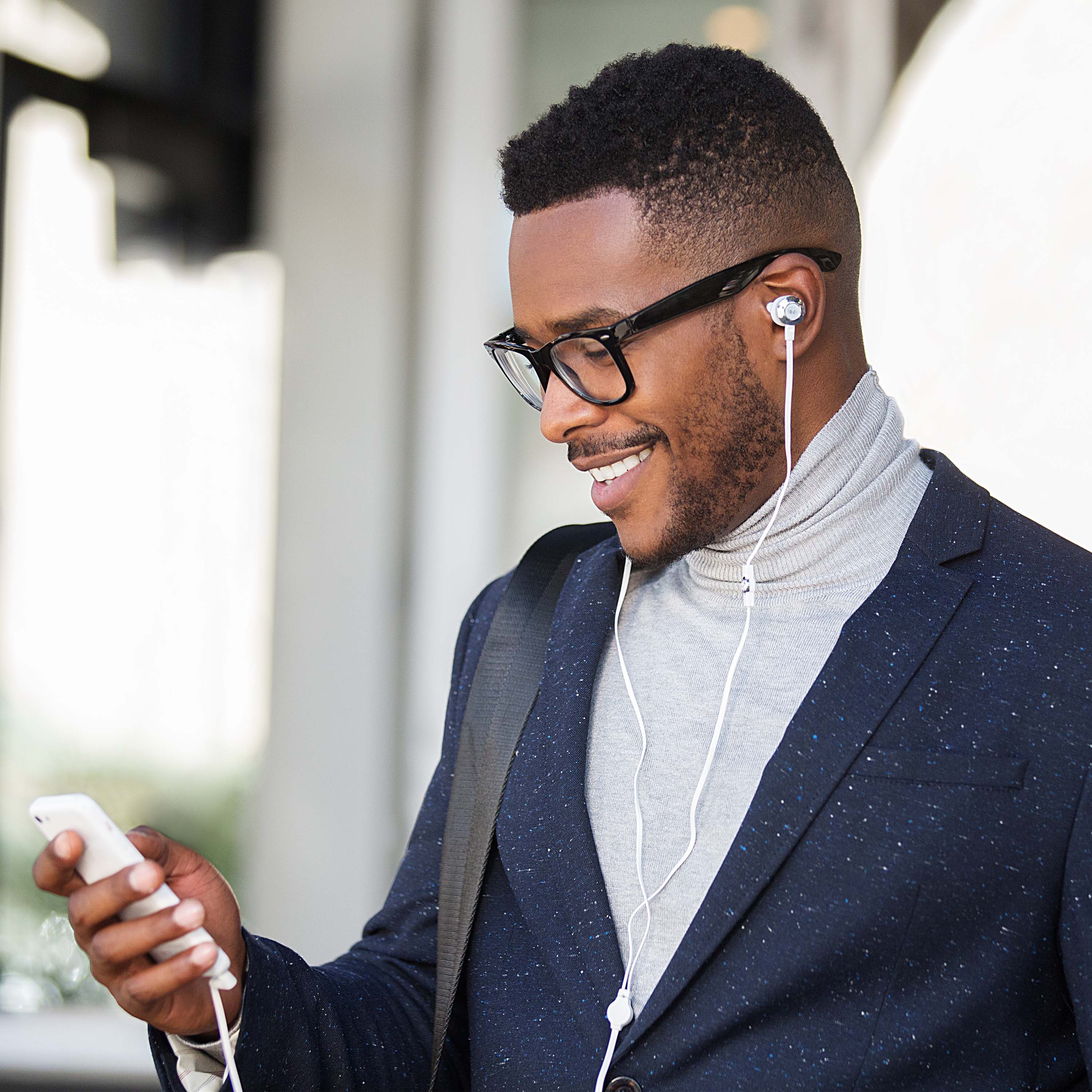 Crystal Clear Calls
There's nothing worse than being on a call and not being able to hear the person at the other end. So many headphones out there include a sub-standard microphone, meaning you sound fuzzy, far away or even muffled when you use them for calls. Monster have incorporated a high quality mic into the Clarity HD, ensuring clearer voice and higher levels of background noise reduction.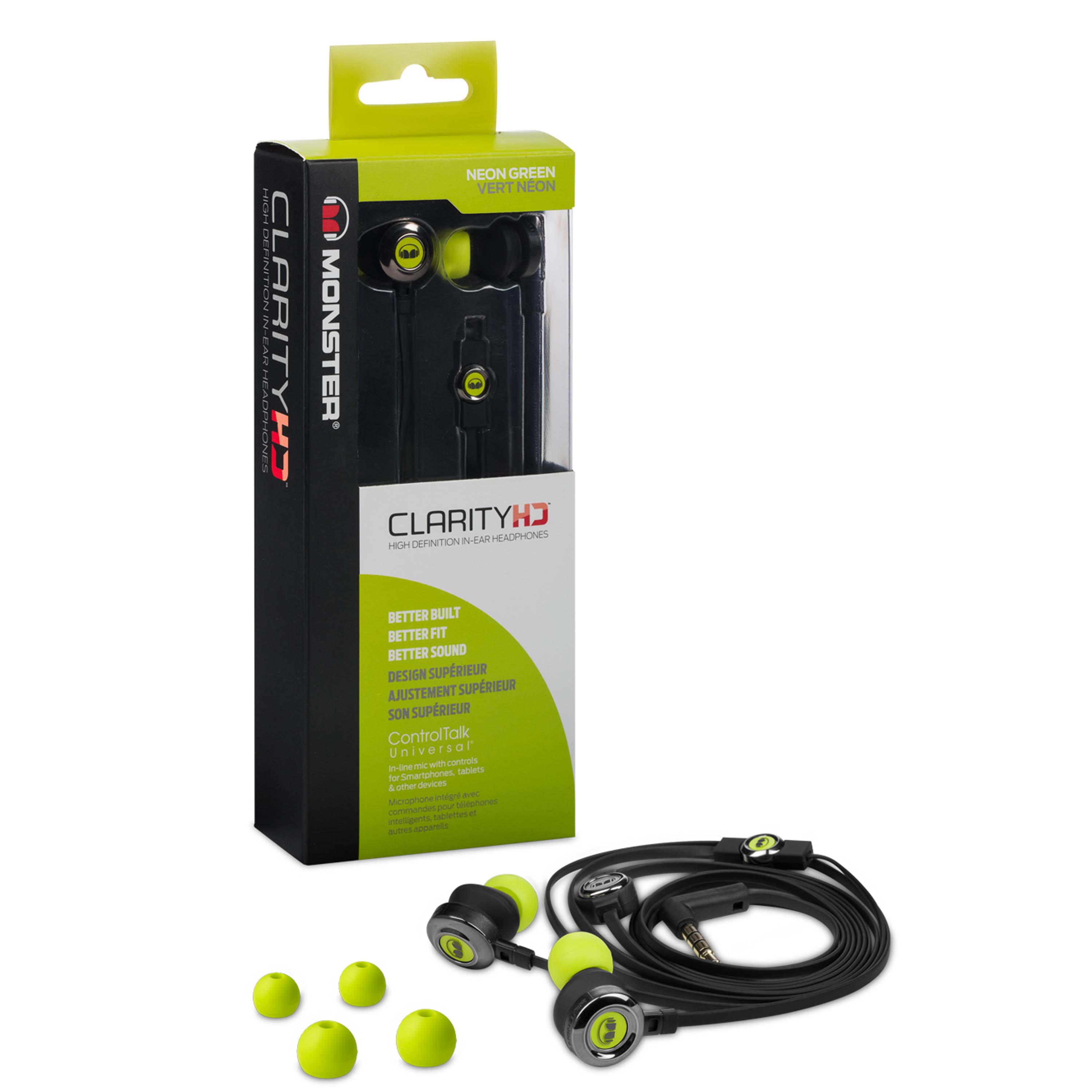 It Fits!
One of the most common complaints about in-ear headphones in general is that they fall out. But did you know a badly-fitting in-ear headphone can also contribute to perceived poor sound quality? If you have a bud that's too loose, you can experience loss of bass and other frequencies that make your music sound flat and dull. Monster give you three sets of flexible in-ear tips, designed for long-term comfort and daily wear, to ensure you get the best possible fit and music experience.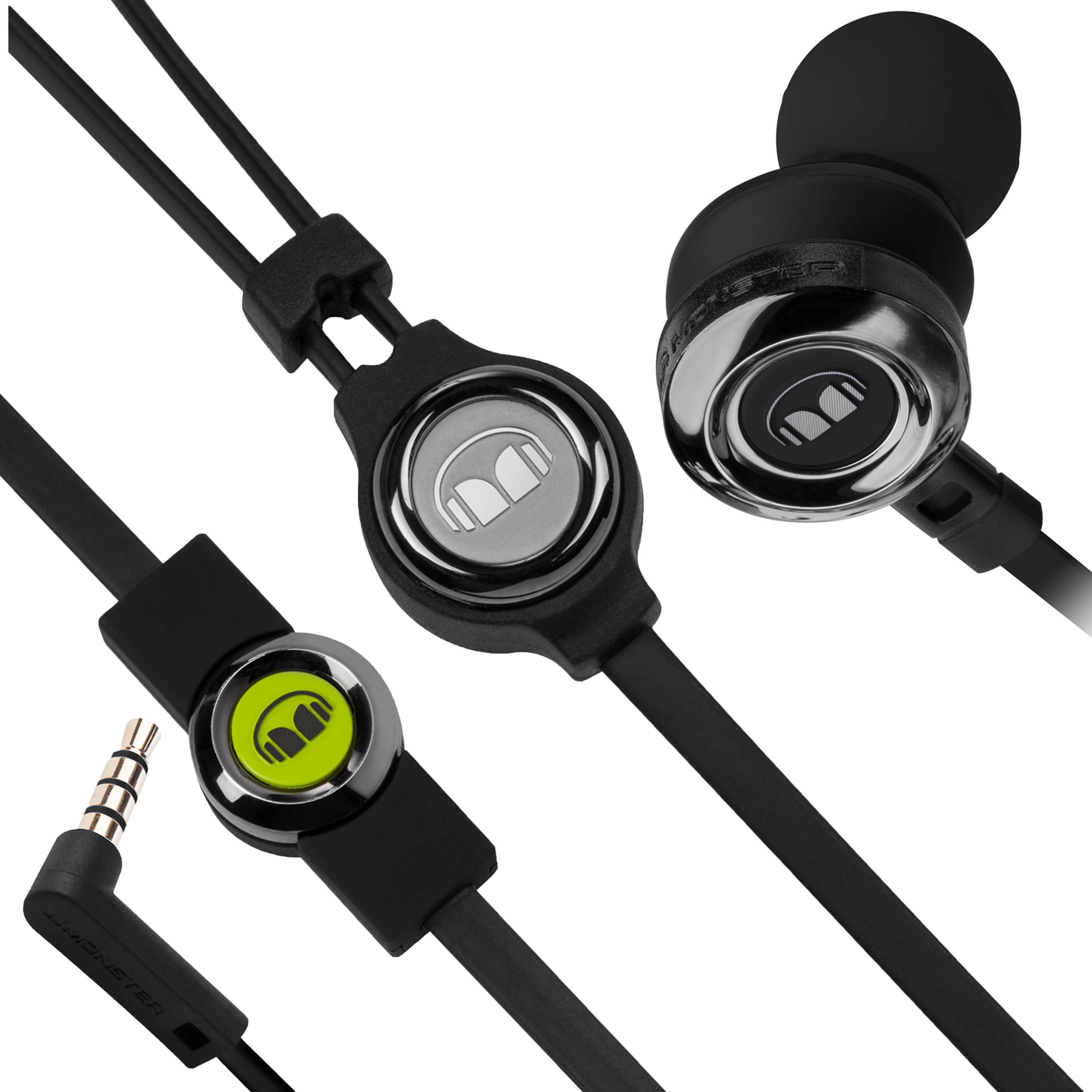 Durable Stress Points
It's frustrating when your headphones start to fall to pieces due to poor quality build. The Monster Clarity HD headphones are better built, with reinforcement at critical stress points where headphones can start to break with use. These points include the cable just below the earpiece, around the 3.5mm connector and around the microphone.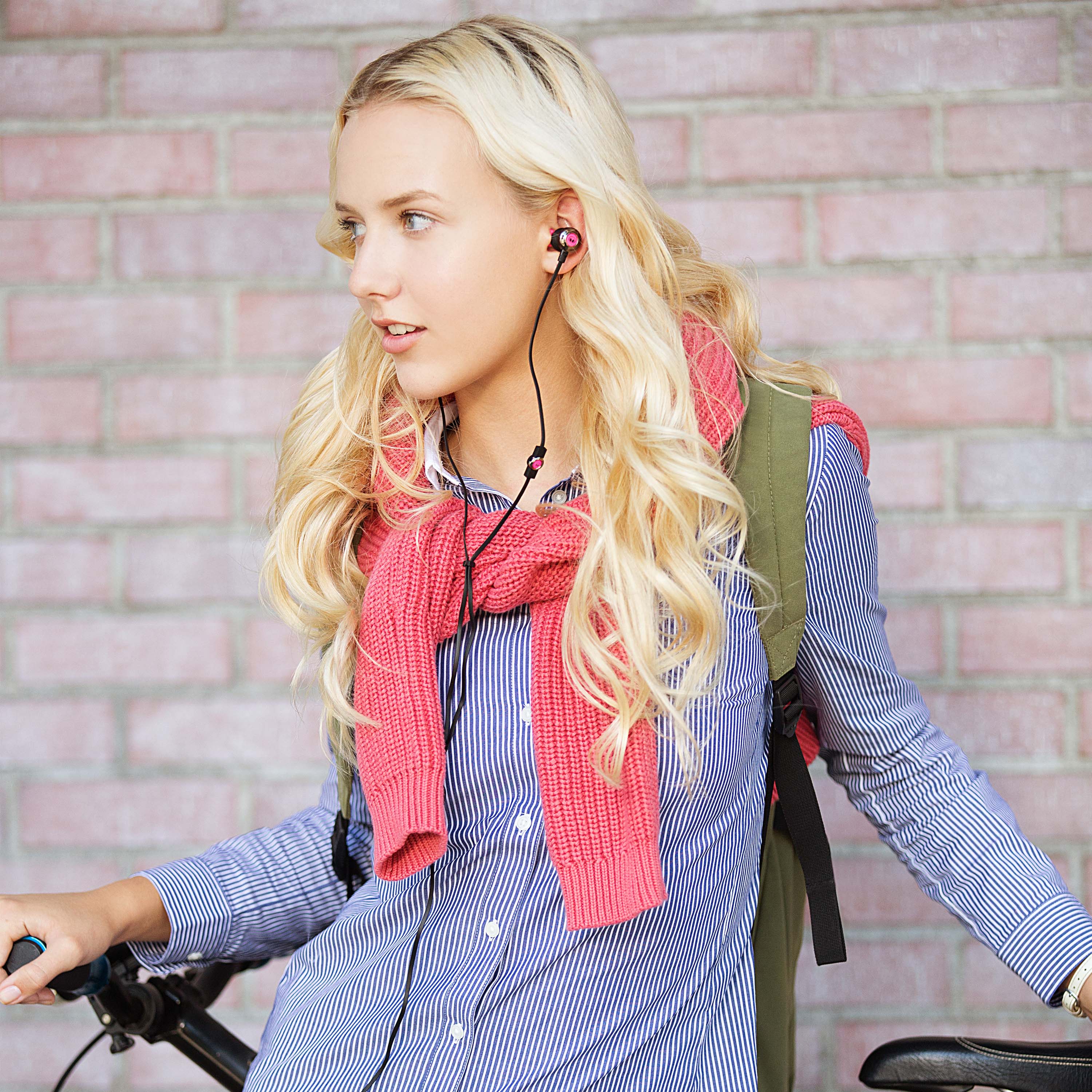 Custom-Tuned for the Best Music Experience
Ultimately, you want your headphones to sound good! Monster has custom-tuned the Clarity HD headphones to give a clear, detailed and accurate presentation of your music, no matter which genre is your favourite.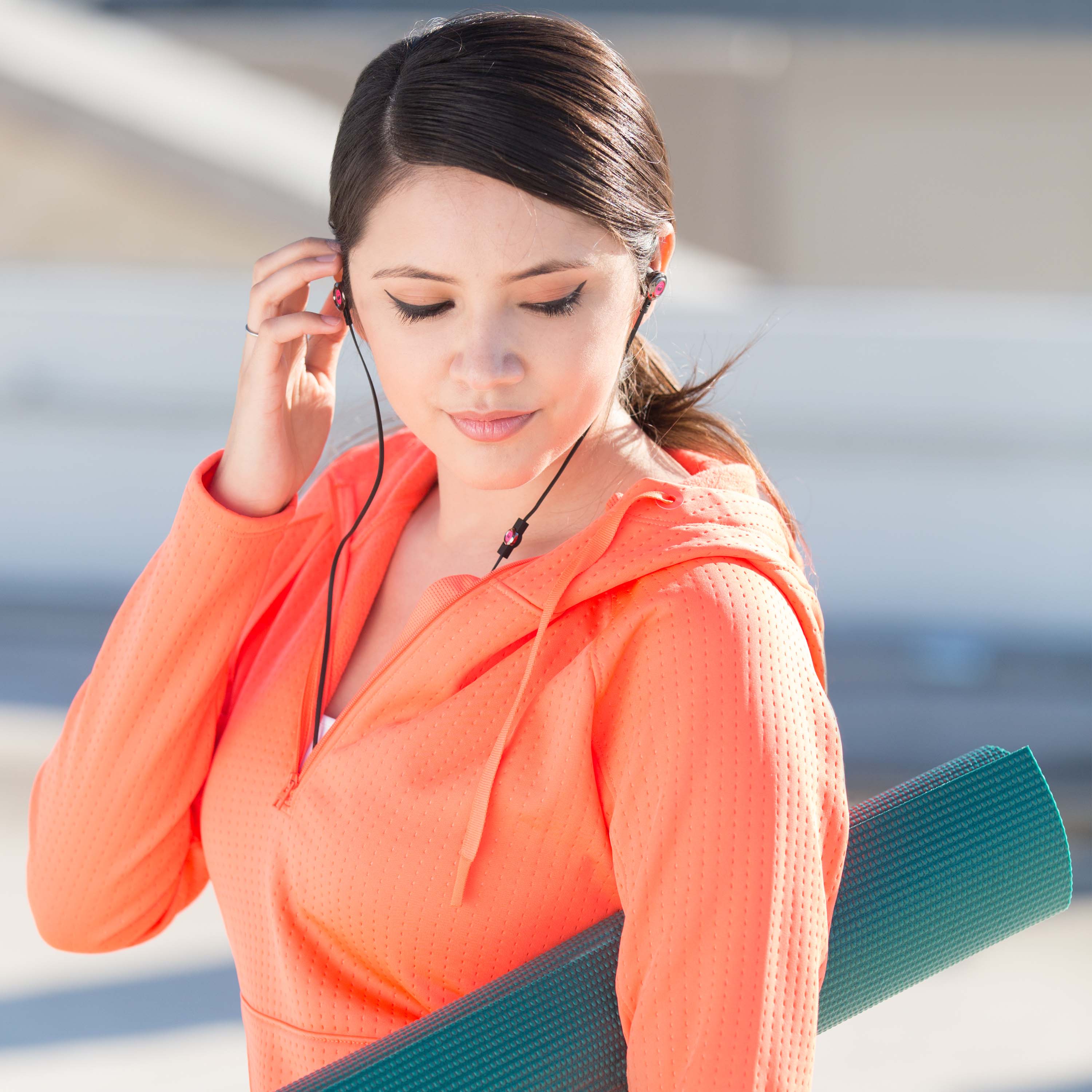 Specification Summary
Better built - sturdy construction with reinforcements at critical stress points
Better comfort - multiple sizes of soft yet durable ear tips to suit most ear shapes
Better isolation - high levels of noise isolation from the secure fit of the bud
Better sound - custom-tuned to provide detail, clarity and accuracy
Clearer calls from the high intelligibility microphone
3.5mm auxiliary jack for connection to any device
Available in 4 colours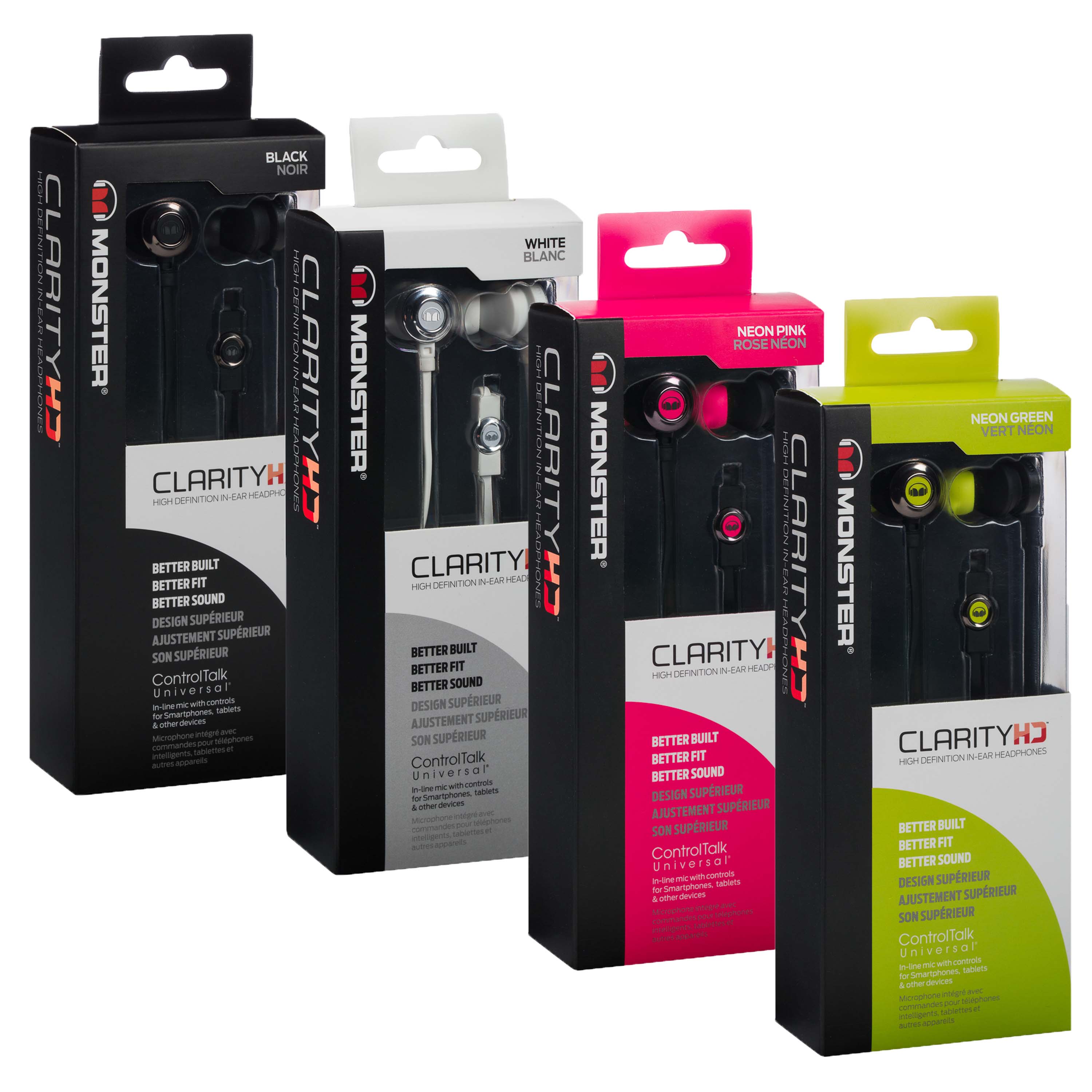 What's In The Box?
Clarity HD Headphones
Quick Start Guide
Warranty Information